DIFFER opening
17 April 2012
On 16 April mr. Halbe Zijlstra, the Dutch State Secretary for Education, Culture and Science, opened the new FOM Institute DIFFER in Nieuwegein. DIFFER is the Dutch Institute for Fundamental Energy Research, previously known as the FOM Institute for Plasma Physics Rijnhuizen. Rijnhuizen was founded in 1959 to be the Dutch center for fusion research. In 2011, funding agencies FOM and NWO decided to broaden the institute's mission to fundamental energy research.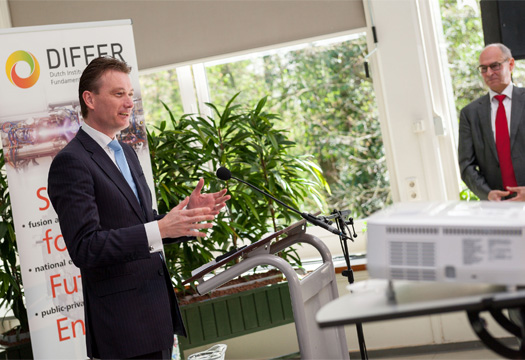 Science for Future Energy
DIFFER has as its motto Science for Future Energy and wishes to become a leading institute for fundamental energy research. The institute will continue its strong fusion-related research, and will also start a separate research line into Solar Fuels, the storage of fluctuating sustainable energy in the form of chemical fuels. To facilitate a closer cooperation with academic researchers in these fields, DIFFER will move to a new laboratory building at the campus of Eindhoven University of Technology in 2015.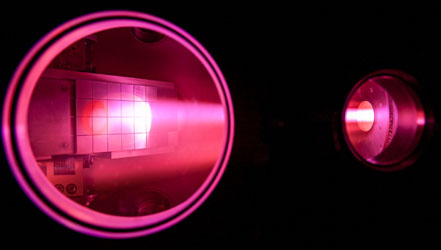 Plasma Surface Interactions-research for fusion reactor wall materials in the new experiment Magnum-PSI
During the DIFFER opening symposium, leading international speakers from politics, industry and science shared their views on the importance of fundamental energy research. Steven E. Koonin, former Under Secretary for Science in the U.S. Department of Energy opened the symposium and State Secretary Halbe Zijlstra performed DIFFER's opening ceremony. The morning programme continued with speeches by Gerald Schotman (Chief Technology Officer at Shell), Bert Hesselink (Stanford University) and DIFFER's director Richard van de Sanden. The afternoon programme gave an overview of fundamental energy research with talks on, amongst others, organic solar cells, fusion energy and solar fuels.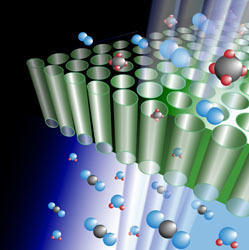 Artist's concept of a Solar Fuels reaction