October 3rd 2019
DIFFER researcher Matteo Parente was awarded three prizes at the European Materials Research Society (E-MRS) Fall Meeting 2019, held at Warsaw University of Technology, Poland.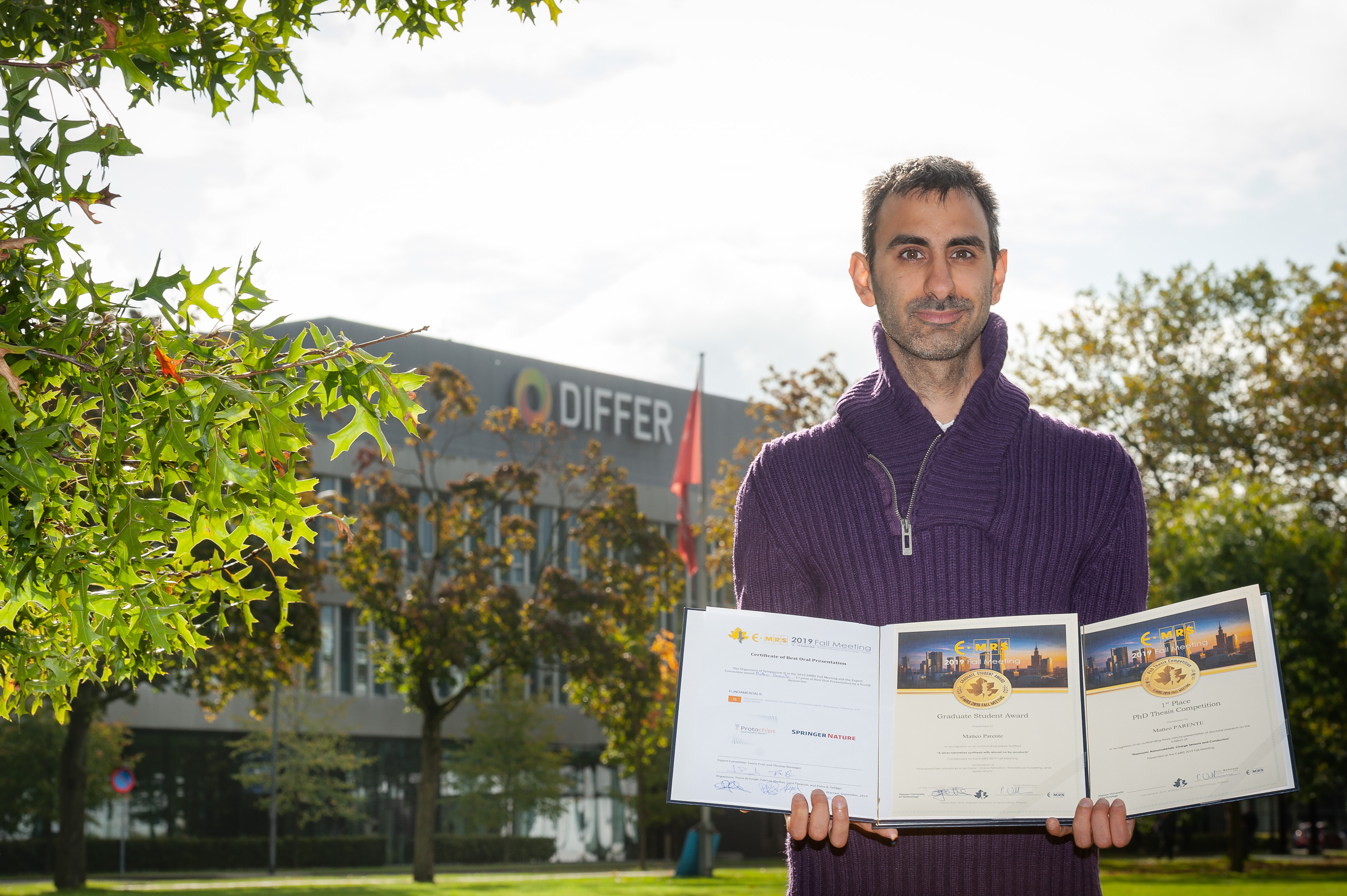 The conference consisted of 22 parallel symposia. Matteo Parente attended the symposium Q: Nanoparticles: advances in synthesis, characterization, theoretical modelling and applications.
He won the best oral presentation award with his talk "A simple high throughput synthesis of silver nanowires with almost no by-products". In this talk, he convincingly and clearly explained how it is possible to drastically minimize the amount of by-products in the synthesis of silver nanowires, by simply controlling the evolution of the gasses during the reaction.
For the overarching research project, he was awarded the Graduate Student Award because of the potential sustainable impact of the work. One has to realize that the presence of by-products in the synthesis of silver nanowires is a long lasting problem, which increases the time and cost of their production. As silver nanowires are used for building transparent electrodes for a variety of applications, these results likely lead to a decrease in the time and cost of their fabrication and making their synthesis more sustainable.  
He also took part to the conference wide PhD Thesis Competition with a second talk entitled "Plasmonic nanomaterials: charge sensors and conductors", in which he explained his doctoral project in a 3 minutes – 3 slide presentation. Because of the clarity, scientific quality and the level of understanding of the topic, he was awarded the first prize in this competition.
Parente is a PhD student in the Nanomaterials for Energy Applications Group of Andrea Baldi at DIFFER.