Onderzoeksinstituut Differ en de TU Eindhoven (TU/e) gaan samenwerken. Ze zetten samen de schouders onder de bouw van een nationale faciliteit voor onderzoek met röntgenstraling van hoge energie. Voor dit soort onderzoek moeten Nederlandse onderzoekers nu nog dure en schaarse tijd reserveren bij enorme synchrotrons in het buitenland. Daar komt binnenkort verandering in.
Robert-Jan Smits, voorzitter van het College van Bestuur van de TU/e en Differ-directeur Marco de Baar, tekenden een Memorandum of Understanding met betrekking tot de bouw van een röntgenlab. Het doel ervan is om op termijn bij Differ in Eindhoven een onderzoeksfaciliteit te realiseren op basis van de technologie die is ontwikkeld onder leiding van TU/e-hoogleraar Jom Luiten, binnen het Interreg-consortium Smart*Light.
Lees meer via de link.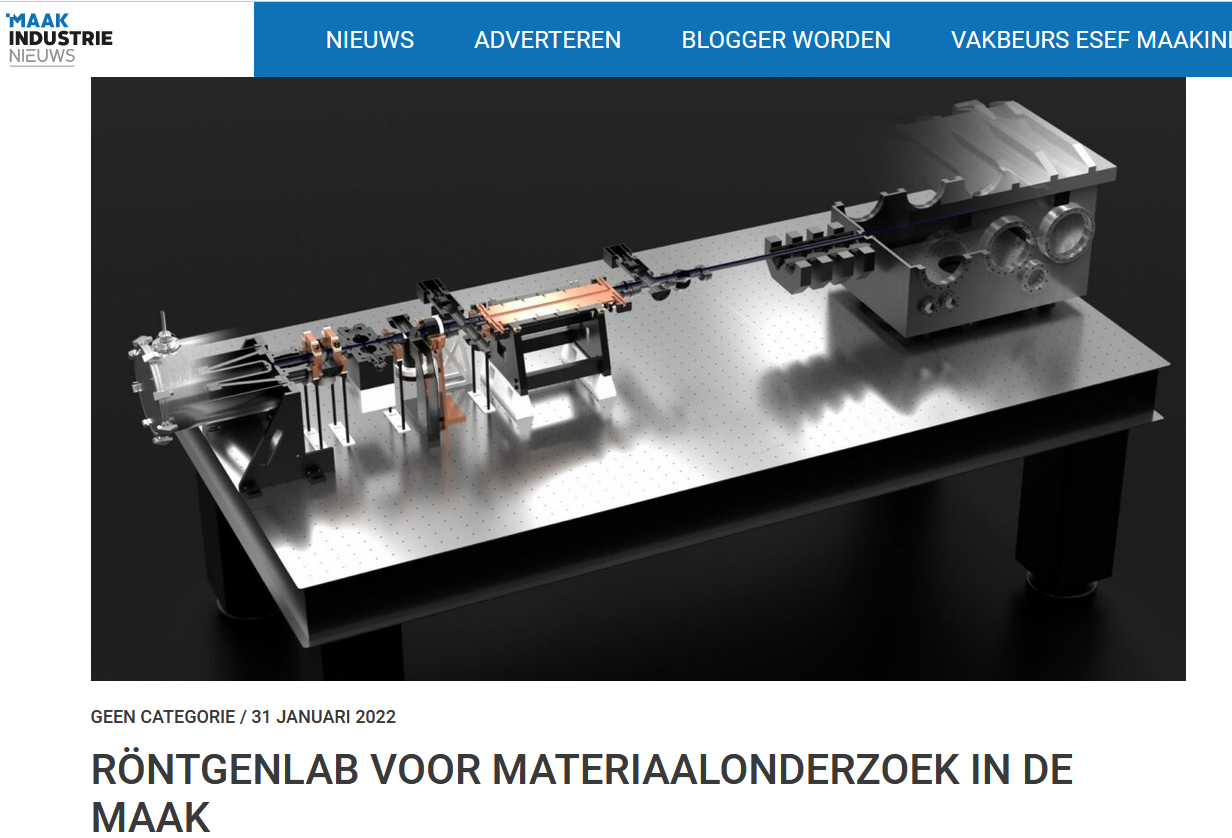 Maakindustrie.nl
Return to the Media clippings page.