TU/e gaat samen met Differ (Dutch Institute for Fundamental Energy Research), een laboratorium oprichten voor onderzoek met röntgenstralen. Röntgenstraling wordt veel gebruikt bij het onderzoek naar materialen. Met de techniek kan nauwkeurig ín materialen gekeken worden. De vraag naar een dergelijk laboratorium is daarom enorm.
Artikel op website Studio040.
Meer informatie

www.differ.nl/news/MoU-DIFFER-TUe-EN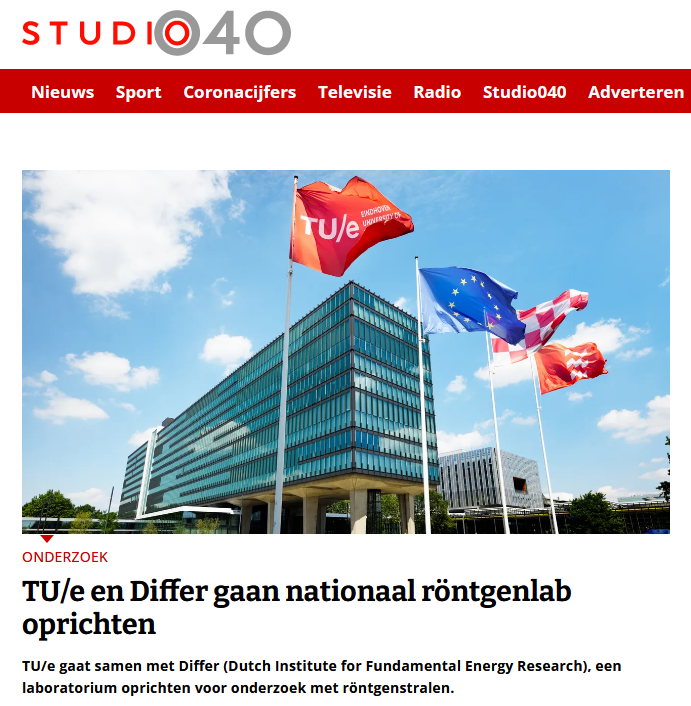 Studio040
Return to the Media clippings page.