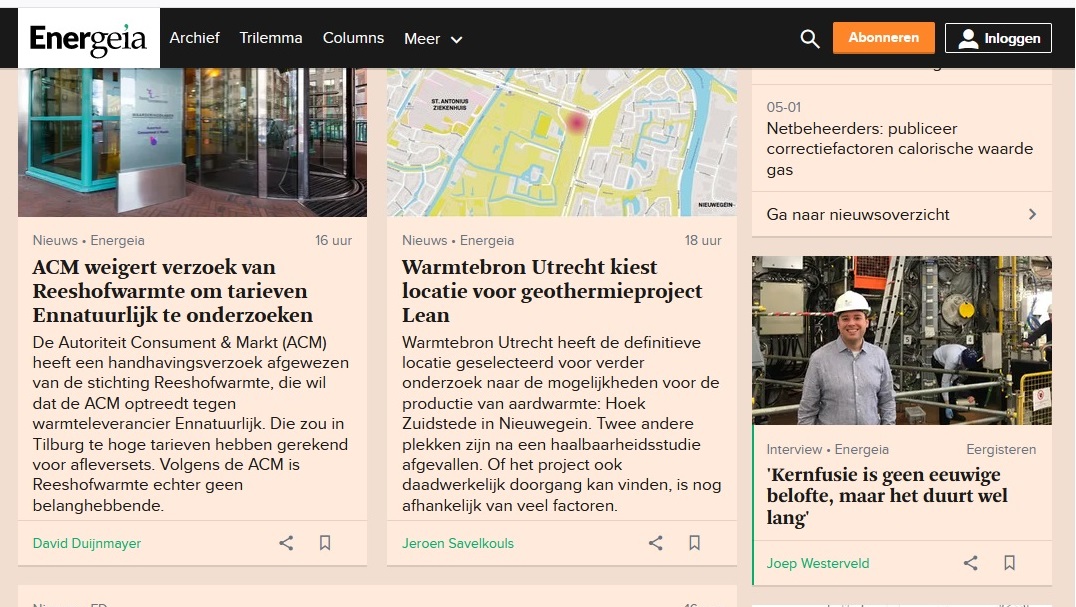 De potentiële voordelen van kernfusie als energiebron zijn groot. Het is schoon, relatief veilig en grondstoffen zijn bijna onuitputtelijk voorradig. Toch is er na decennia onderzoek nog geen centrale die meer stroom oplevert dan ze gebruikt. Een van de wetenschappers die daar verandering in tracht te brengen, is Matthijs van Berkel van het Nederlandse instituut Differ. "Bij zonnecellen zei iedereen twintig jaar geleden ook dat het niet efficiënt genoeg was."
Interview met Matthijs van Berkel, volg de link voor meer (€).
Energeia
Return to the Media clippings page.