Zonder schaamte in het vliegtuig naar verre oorden, waar ook ter wereld? Het kan met groene kerosine die mede met technologie van DIFFER in Eindhoven kan worden gemaakt.

[...]
Aldebert Goede: "In onze machine hebben we de technologie van DIFFER en collega's in Arnhem, België, Duitsland en Noorwegen verwerkt. Er komt nog maar een tiende liter per uur uit, maar het werkt. In nieuwe projecten moet dit worden opgeschaald."

[...]

Goede zegt goede hoop te hebben dat er voldoende Europese subsidies vrijkomen om dit op termijn mogelijk te maken. "Er was lang een tekort om het onderzoek te financieren en we liepen vaak achter Duitsland en Groot-Brittannië aan. Inmiddels is het woord vliegschaamte een hype en is iedereen ervan overtuigd dat de energietransitie moet versnellen. Nu zijn de overheden aan zet met onderzoeksfinanciering. Dat kan de energietransitie flink vooruit helpen."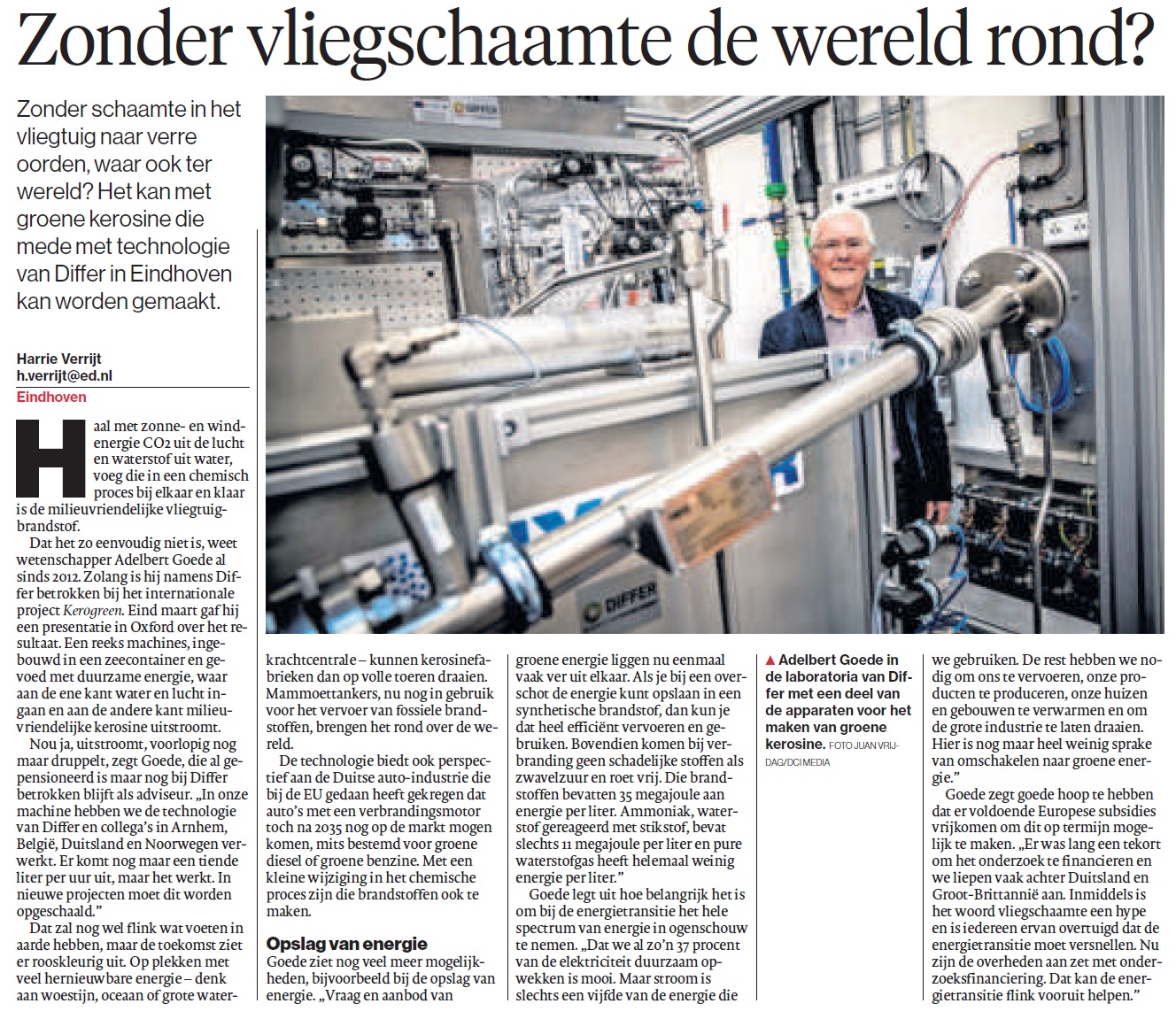 Afbeelding van artikel in Eindhovens Dagblad, 6 mei 2023
Eindhovens Dagblad
Return to the Media clippings page.