May 17th 2018
On 3 and 4 May 2018 DIFFER hosted a meeting on Energy Storage for the European Energy Research Alliance EERA. Fifty experts from all over Europe joined the meeting to discuss progress in energy storage technology.
The EERA Joint Programme on Energy Storage was established in 2012. It contributes to the realisation of the EU Strategic Energy Techology Plan (SET), provides input to the European 9th Framework Programme, seeks alignment with National Energy Research Programmes and serves as a network for joint proposals and projects such as the recently funded H2020 project KEROGREEN. To date, EERA is the only European wide alliance covering the entire spectrum of energy research. The EERA Joint Programme on Energy Storage is coordinated by the Karlsruhe Institute for Technology (KIT) and comprises around 25 European Energy Research Establishments.
Topics discussed during the meeting included:
Electro-chemistry (batteries)
Carbon and Nitrogen compounds of Hydrogen
Thermal energy storage by underground reservoirs, two-phase materials and molten salts in combination with Concentrated Solar Power
Mechanical energy storage by pumped hydro, Compressed and Liquefied Air and flywheels,
Electro-magnetic storage by superconducting magnets and super capacitors
An overarching sub-programme analyses the sustainability of all, including Techno-Economics, Life Cycle Analysis and Social acceptance.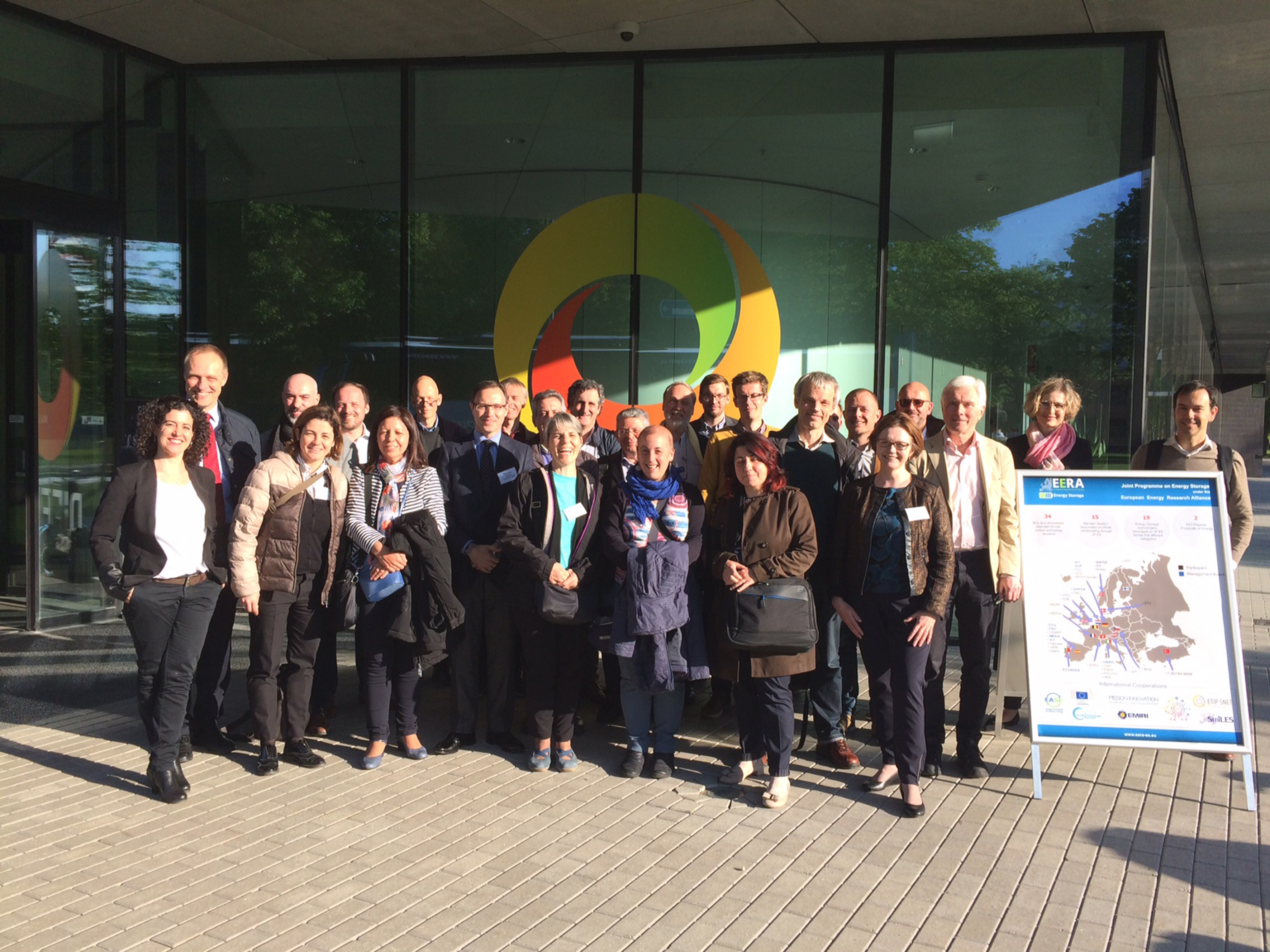 More information
a [368] p [368] h [368] goede [28] differ [368] nl (Adelbert Goede), coordinator Chemical Energy Storage