A sustainable building where people work happily and meet each other: employees of and visitors to NWO institute DIFFER in Eindhoven are highly complimentary about the institute's new building. And they have made that known. On www.happybuildingindex.nl DIFFER has held the number 1 position for several years in this public ranking of pleasant buildings. Therefore on 18 April 2018, DIFFER with a score of 9.5 was rewarded with the first "Happy Building Award" during the Building Holland event in the Rai exhibition centre in Amsterdam.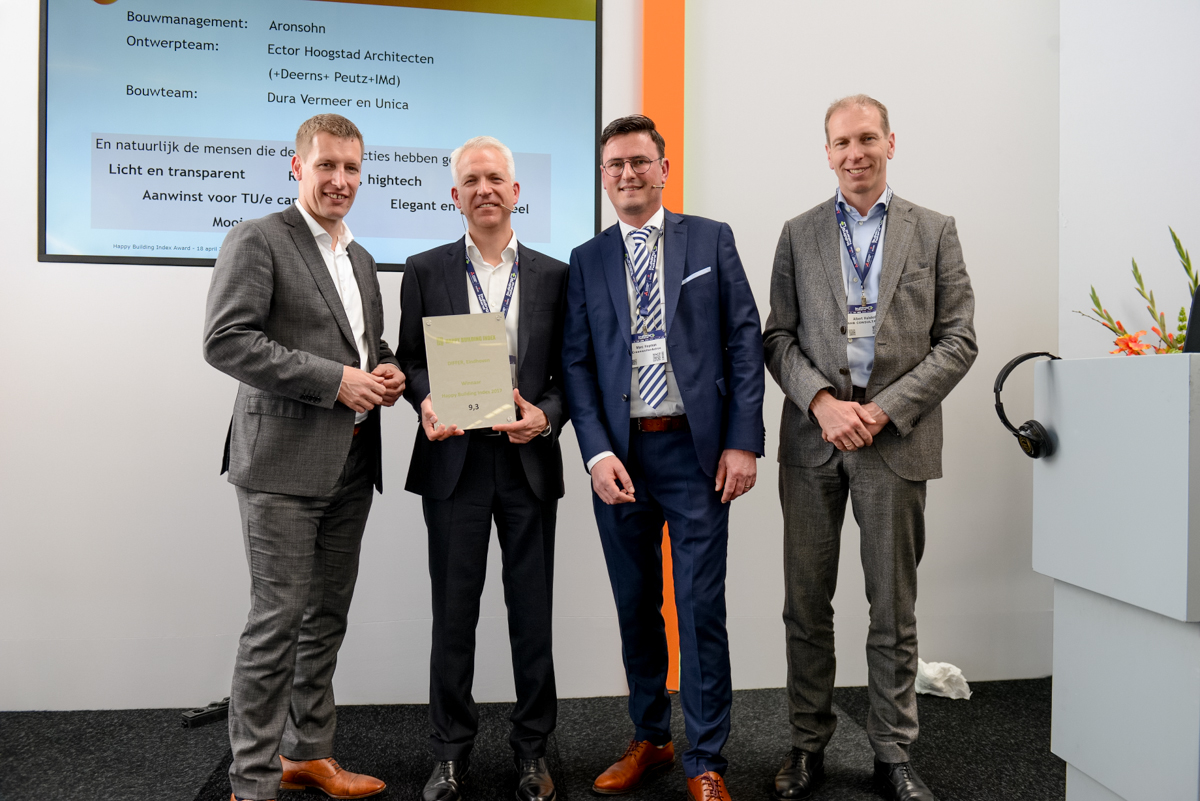 Visitors to DIFFER say the following on happybuildingindex.nl
'Asset for TU/e campus'
'Wow a sustainable building can be really beautiful. Lots of glass and wood and an amazing facade. Thanks to the open spaces you can see and encounter everybody.'
'Spacious, light and high tech'
'I was there during the Day of Science. It is a really beautiful building. I would like to work there later. Loads of daylight and a fantastic view of the green trees. High ceilings and lots of space.'
Go to the News page.