June 25th 2018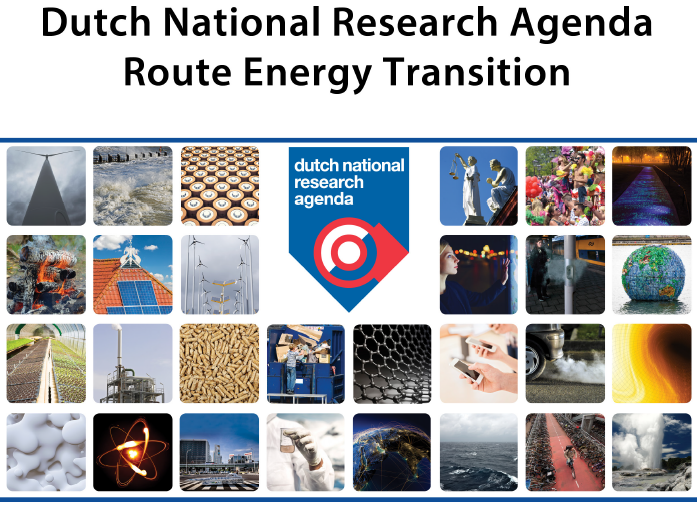 You are kindly invited to participate in the matchmaking event of the NWA route Energy Transition taking place on Tuesday July 17th in Utrecht (13.00 – 18.00 h). This matchmaking is primarily aimed at the NWO Dutch National Research Agenda call (NWA-ORC: total budget 52 M€, interdisciplinary consortia, deadline preproposal September 11th 2018).
The Netherlands Energy Research Alliance (NERA) is hosting this matchmaking event to give researchers and consortia a platform to pitch their proposal idea in connection to the theme of Energy Transition and the NWA bottom-up call. We will give plenty opportunity to meet fellow researchers and organizations active in the field. We hope that the event will be used by you to strengthen the consortia being formed. For clarity, the NWA route (or NERA) itself does not have a say in defining whether a proposal is appropriately connected to the route (see call conditions), and is hosting this event.   
The largest part of the program will consist of pitches [5 min per proposal idea] and table discussions, meaning that the success of the event depends on the availability of sufficient pitches and participation. Please feel invited to pitch!
The program consists of:
Brief update by NERA: NWA route Energy Transition in relation to Dutch Climate Agreement
Presentation of NWA bottom-up call by NWO
Pitches of proposal ideas by researchers and consortia
Break-out table discussions
Networking
Registration for the event is mandatory and indicating your interest to pitch can be done via the registration form and the latest until Wednesday July 11th. The event will organized at the inspirational venue In de Driehoek in Utrecht, meaning that a maximum of 130 persons can be accommodated.
Please contact e [368] langereis [28] differ [368] nl (Erik Langereis) (NERA / NWA route Energy Transition) for further questions.