Al decennialang werken 35 landen aan de internationale kernfusiereactor ITER – en het zal ook nog decennia duren voordat die route daadwerkelijk elektriciteitscentrales oplevert. Ondertussen claimen allerlei bedrijven dat ze rond 2030 al het prototype van een commerciële pilot plant hebben. Hoe serieus moeten we die verhalen nemen?
We kunnen al bíjna gaan aftellen. Als alles volgens plan verloopt, is de experimentele kernfusiereactor ITER eind 2025 af. Eindelijk is er dan voor het eerst een plasma te vinden in deze monsterlijke machine, waarvoor het idee al halverwege de jaren tachtig van de vorige eeuw ontstond. 
En dan? Hebben we dan een nieuw type kernreactor dat geen energie opwekt door uranium te splitsen, maar door waterstof te fuseren tot helium? Dat geen kans heeft op een meltdown en nauwelijks langlevend radioactief afval produceert? Dat, met andere woorden, ons energieprobleem wel even gaat oplossen?
Lees meer op de website van De Ingenieur.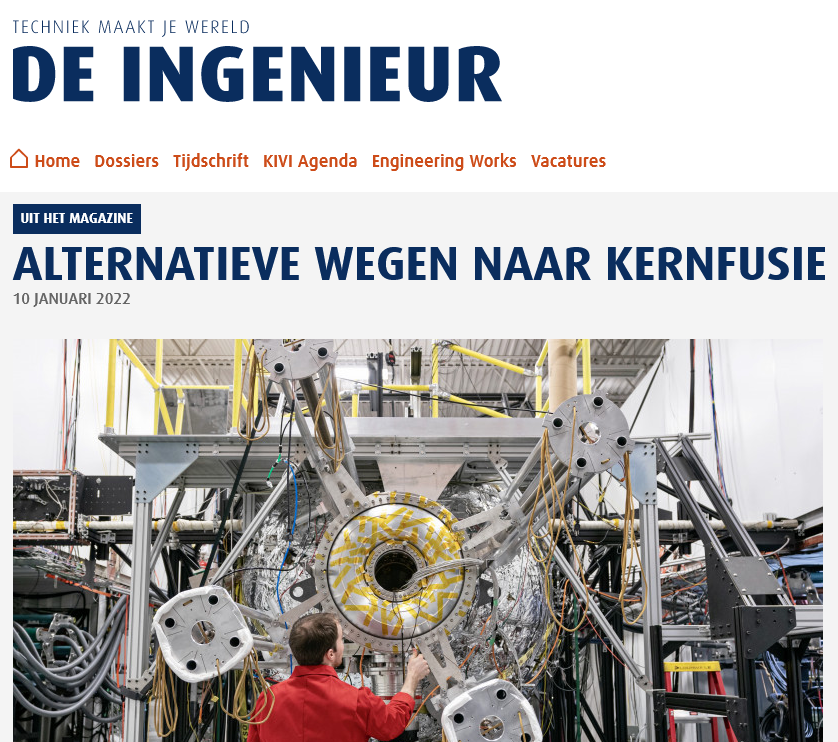 De Ingenieur
Return to the Media clippings page.