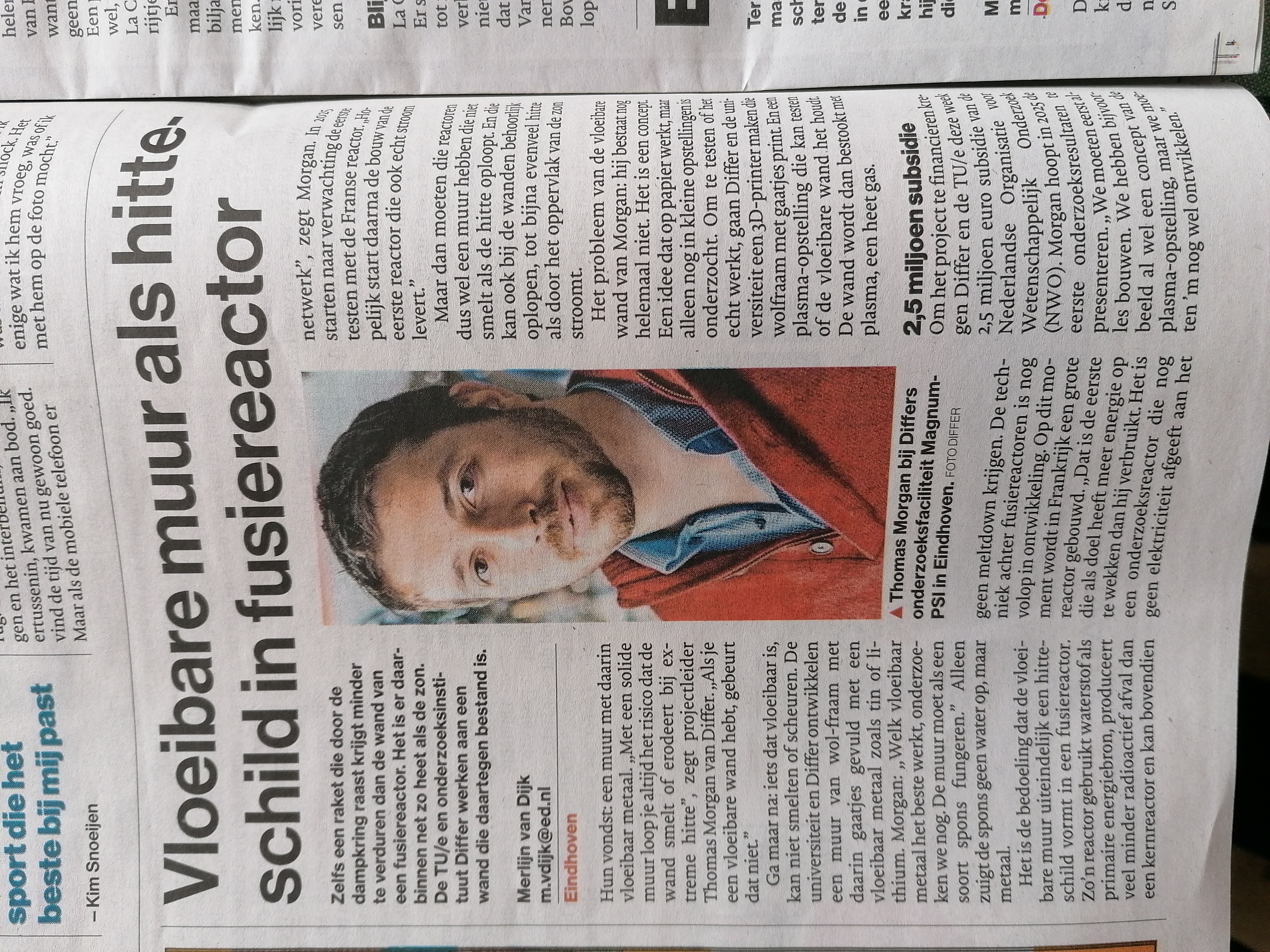 Zelfs een raket die door de dampkring raast krijgt minder te verduren dan de wand van een fusiereactor. Het is er daarbinnen net zo heet als de zon. De TU/e en onderzoeksinstituut Differ werken aan een wand die daartegen bestand is.
Artikel in ED van Merlijn van Dijk, verschenen in de krant van 26 mei 2021.
Meer lezen over het LiMeS-project dat mogelijk wordt dankzij de beurs NWO-Groot? Volg de link.

 
ED
Return to the Media clippings page.