June 18th 2021
Richard van de Sanden and Thom Palstra will become members of the NWO Domain Applied and Engineering Sciences (AES) board. The NWO Executive Board ratified their nomination on Wednesday 9 June. Van de Sanden is appointed with effect from 1 August and Palstra with effect from 1 September.
This change concerns an additional member for the board and the replacement of the position filled by Paulien Herder (TU Delft), who was appointed Dean of the Faculty of Applied Sciences of TU Delft with effect from 1 March 2021. Palstra and Van de Sanden both have a long and successful academic career within the applied and engineering sciences, administrative experience and know-how about collaborating with industry.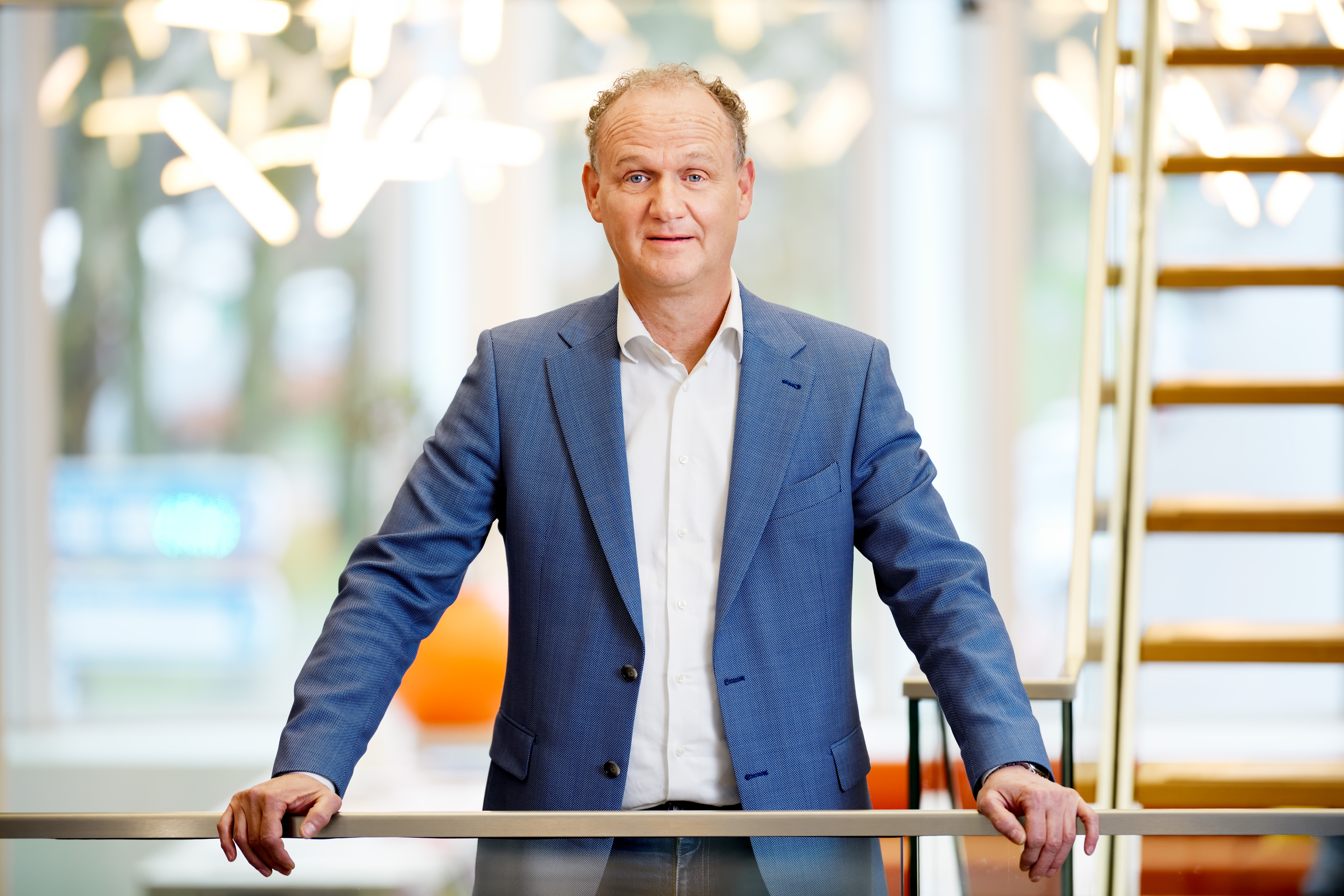 Van de Sanden: solutions for societal challenges
Physicist Richard van de Sanden is Professor of Applied Physics at Eindhoven University of Technology and scientific director of the Eindhoven Institute for Renewable Energy Systems (EIRES). He also leads a research group at the Dutch Institute for Fundamental Energy Research (DIFFER). At this NWO institute, he carries out research into the indirect conversion of renewable energy into synthetic fuels and chemical substances. He has been a member of the KNAW since 2013.
Van de Sanden is active at the boundary of science and industry. For example, he has advised various international companies, and in 2009, he received the Valorisation Prize from the former Foundation for Fundamental Research on Matter (FOM) for his achievements in the area of transferring scientific knowledge to industry. He also has extensive administrative experience. For example, he is chair of the advisory committee of the platform Electrochemical Conversion and Materials (ECCM), which advises the Dutch government in the area of the energy transition within industry, and from 2011 to 2020, he was the director of DIFFER.
"As a board member of AES, I want to be an advocate for applied and engineering sciences research. Its groundbreaking and creative aspects are vital for solutions for the major societal and scientific challenges. This includes the climate and energy transition and the building of infrastructures to detect gravitational waves, for example", Van de Sanden says about his appointment.
Palstra: more certainty for applied and engineering sciences researchers
Material scientist Thom Palstra is Professor of Solid State Chemistry at the University of Twente. He has acquired extensive administrative experience in the academic world as rector of this university (2016-2020). Before his period in Twente, he was scientific director of the Zernike Institute for Advanced Materials. Palstra has been a member of the Royal Netherlands Academy of Arts and Sciences (KNAW) since 2013. In that year, he also became a Fellow of the American Physical Society, the prestigious American organisation for physicists. His research lies at the boundary of chemistry, physics and nanotechnology, with electron transport as the most important research theme. Before his university career, Palstra worked in industry. After his PhD, he briefly worked for Shell and then for AT&T Bell Laboratories in the US.
Palstra's ambition is to be able to offer applied and engineering sciences researchers more certainty in building up their career. He therefore calls for the formulation of long-term objectives within applied and engineering sciences research by science and industry: "This will allow researchers to count on a reliable long-term research strategy, so that they do not have to hop from one project to another. NWO Domain AES is a perfect place where industry and universities can meet, and it should be capable of realising long-term visions and long-term funding."
Composition NWO Domain AES board
Besides Van de Sanden and Palstra, the composition of the NWO Domain AES board is chair Margot Weijnen (TU Delft), vice-chair Margrethe Jonkman (FrieslandCampina), Bert Kip (Chemelot Campus), Wiro Niessen (Erasmus MC and TU Delft), Lukas Roffel (Thales) and Karin Sluis (Witteveen+Bos).
<p><strong>More information</strong><br />
<a href="https://www.nwo.nl/en/applied-and-engineering-sciences-aes" target="_blank">Website NWO-AES domain</a></p>