In de
Nationale Wetenschapsagenda
komen de thema's en onderzoeksvragen waar de wetenschap zich de komende jaren op gaat richten. Iedereen kan onderwerpen voorstellen voor de Wetenschapsagenda. De inzendingen worden gebundeld tot een leidraad voor de komende jaren Nederlandse wetenschap. Ook een vraag indienen? Energie-onderzoeksinstituut DIFFER helpt publieksvragen op te stellen.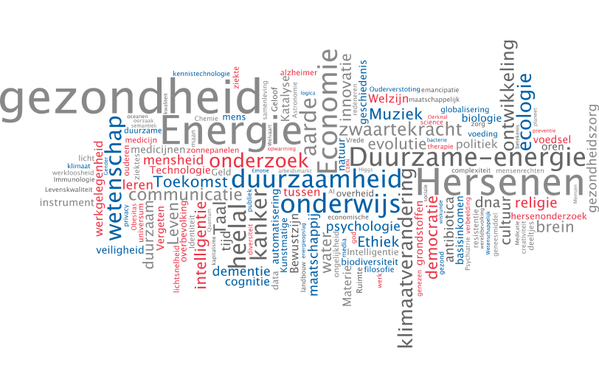 Eén van de grote vraagstukken voor deze eeuw is energie. Daar hebben we allemaal mee te maken. Wilt u een energievraag insturen aan de Nationale Wetenschapsagenda? Stuur uw vraag voor zondag 26 april in via
info

[18] differ

[368]

nl

(subject: Vraag%20voor%20de%20Wetenschapsagenda)

(e-mail)
of via
twitter
. DIFFER's energie-onderzoekers geven advies en helpen uw vraag aan te scherpen. Misschien gaat die over lopend onderzoek, of is die door herformuleren nog aantrekkelijker voor de wetenschapsagenda.
Stuur uw energievragen in voor zondag 26 april. De communicatieafdeling van DIFFER streeft ernaar u binnen drie werkdagen antwoord te geven.
Go to the News page.