May 18th 2022
A consortium of Carbyon, TU/e and DIFFER receives a second grant from Eindhoven Engine to further develop their technology to capture CO2 directly from ambient air. The Solar Fuels Department will investigate options for efficient heating of materials.
Carbyon is developing technology to capture CO2 directly from ambient air. The captured CO2 can be converted into a renewable carbon source in various ways. For example in greenhouses to improve crop growth, for the production of renewable synthetic fuels for aviation, and for the permanent storage of CO2 underground in depleted gas fields.
Text continues below picture.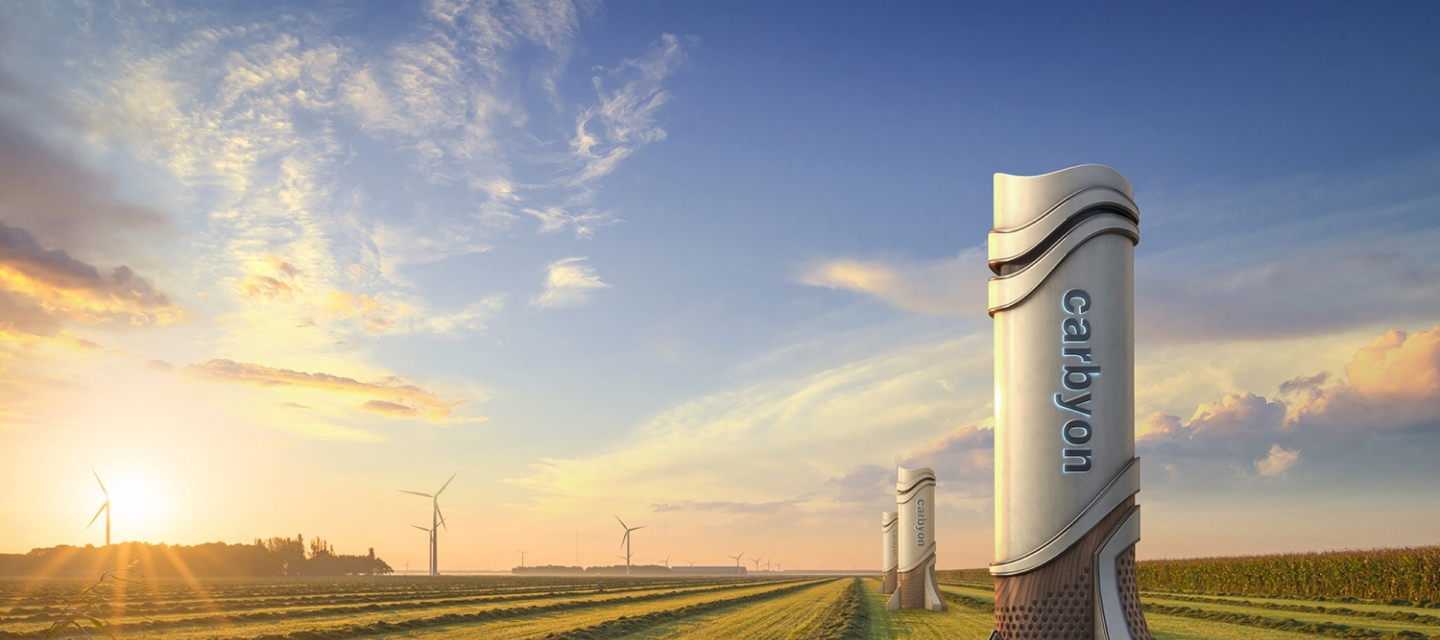 Working principles
During the previous Eindhoven Engine project, the consortium proved the working principles of the key components of the technology. The current project aims to develop the technology on an industrial scale.
The basis of the technology is an air-permeable membrane that absorbs CO2 when air is blown through. DIFFER explores methods to remove the CO2 again by heating the membrane in an energy-efficient way. Heating can be done, for example, with infra-red or microwave radiation.
About Eindhoven Engine
Eindhoven Engine accelerates innovation in the Brainport region to provide new and timely technology-based solutions as an answer to the societal challenges our generation and environment are facing. The project funds public-private initiatives around innovation topics supported and executed by consortia with key industrial and TU/e partners.