October 18th 2021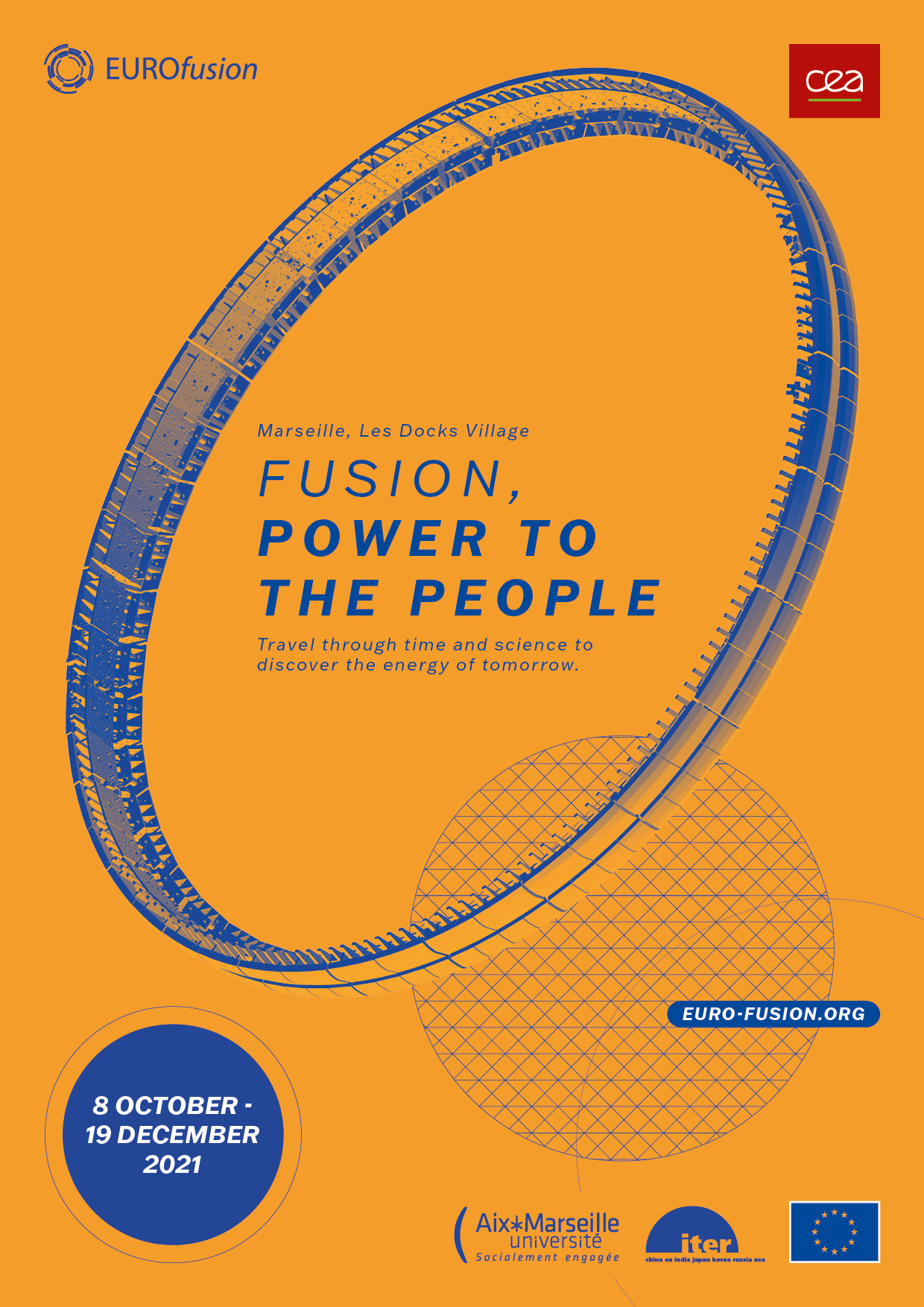 The exhibition Fusion, Power to the People opened in Marseille. The game-based exhibition blends virtual and real worlds by combining art, science and technology to explore fusion energy. Visitors are challenged to give input on how fusion could fit into society. The exhibition will travel across Europe.
Fusion, Power to the People was created by EUROfusion, the European consortium for the realisation of fusion energy. DIFFER is part of the consortium and has contributed images and video to the exhibition. Fusion as a clean, safe and sustainable energy source is one of DIFFER's two major research themes.
"Fusion energy is not familiar to most, but we believe it's a vital topic for people to explore," says EUROfusion outreach officer Mohamed Belhorma. "We created the exhibition to give a fun and engaging introduction to fusion energy. We want to show the public that fusion has the potential to be an important piece in solving the energy puzzle."
Unlocking knowledge
The complex topic of fusion research is made accessible via a mobile app through which visitors interact with the exhibition. By navigating different spaces and unlocking crucial information through the app, visitors will explore and experience the exhibition as a series of unique activities and discoveries.
Visitors are enlisted into an adventure to recover knowledge artefacts via clues and challenges spread throughout the exhibition space. The story unfolds into three parts through which visitors discover the scientific principles behind fusion, experience fusion research for themselves, and explore different possible futures. The exhibition also contains fusion-inspired artwork to attract new audiences and share different viewpoints about fusion.
The exhibition will run until December 19, 2021 at Les Docks Village in Marseille. After Marseille, the exhibition will travel across Europe.
More information
Exhibition website
EUROfusion website
Fusion energy research at DIFFER