Een duurzaam gebouw waar mensen prettig werken en elkaar ontmoeten: medewerkers en bezoekers aan DIFFER in Eindhoven zijn vol lof over de nieuwbouw van het instituut. En dat laten ze weten. Op www.happybuildingindex.nl staat DIFFER al jaren bovenaan in deze publieksranking van prettigste gebouwen. Op 18 april werd DIFFER daarom beloond met de eerste Happy Building Award tijdens het Building Holland event in de Rai Amsterdam.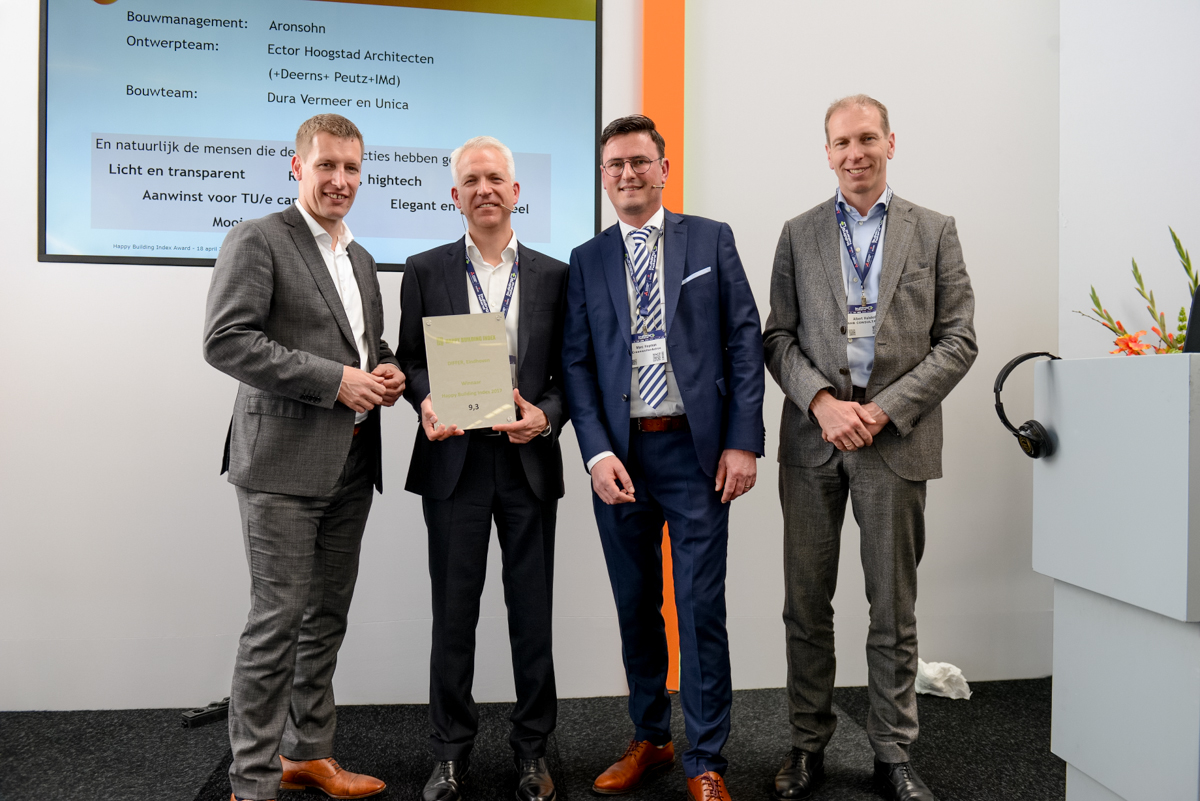 Bezoekers aan DIFFER zeggen op happybuildingindex.nl :
"Aanwinst voor TU/e campus"
"Wow wat kan duurzaamheid mooi zijn. Veel glas en hout en een bijzondere gevel. Door de vides kan je iedereen zien en tegenkomen."
"Ruim, licht, hightech"
"Ik was er op de dag van de wetenschap. Heel mooi gebouw, ik zou er later graag willen werken. Veel daglicht en mooi uitzicht op de groene bomen. Hoge plafonds, veel ruimte."
Go to the News page.