A new phase started in the KEROGREEN project that aims to produce kerosene from water, air and sustainably generated electricity. A truck transported the module from DIFFER in Eindhoven to Karlsruhe, Germany. The module will be placed in a container with three other modules at the Institut für Mikroverfahrenstechnik. In the next three months, the modules will be interconnected, and the overall process will be fine-tuned. A report of the relocation in six photos.
Lees dit in het Nederlands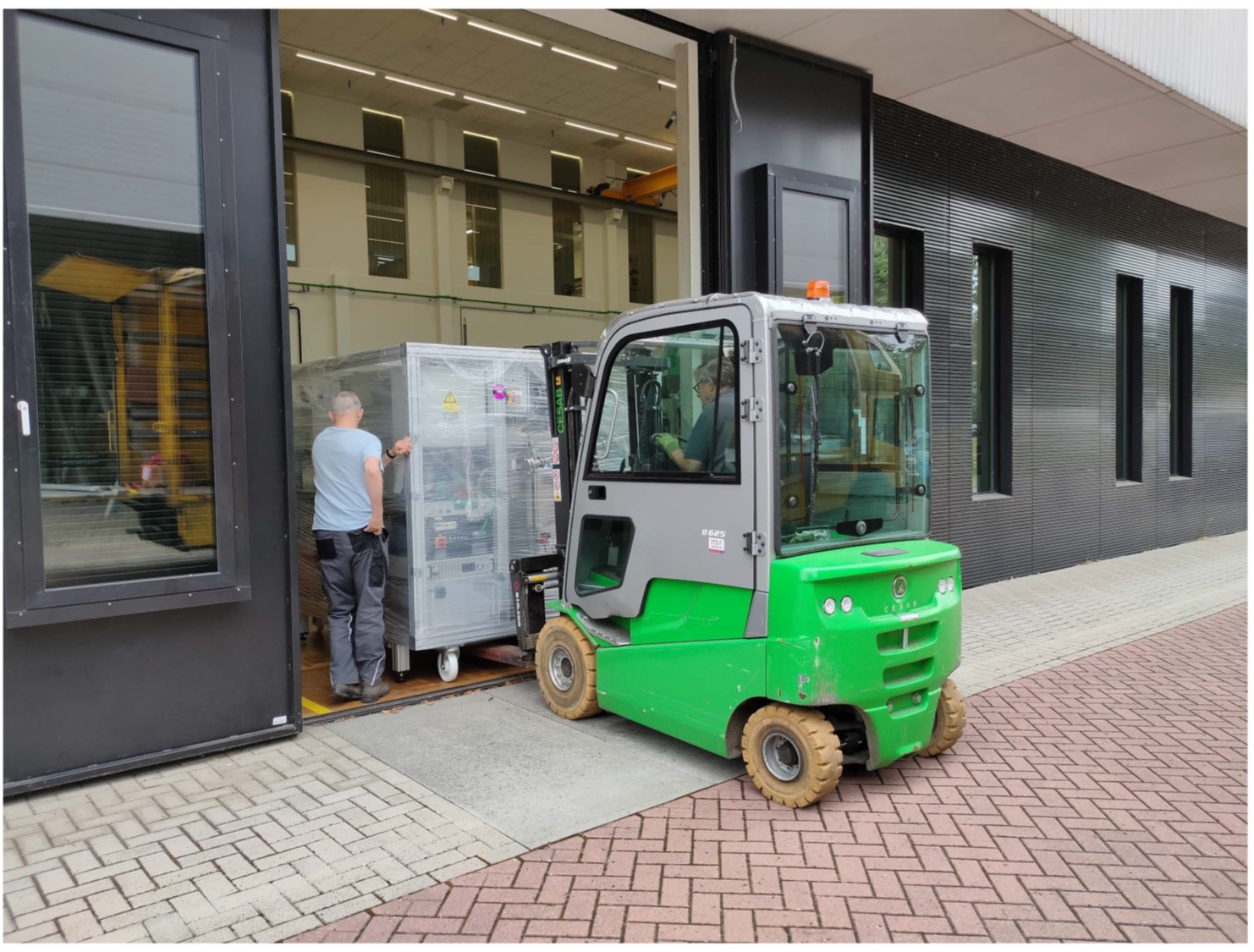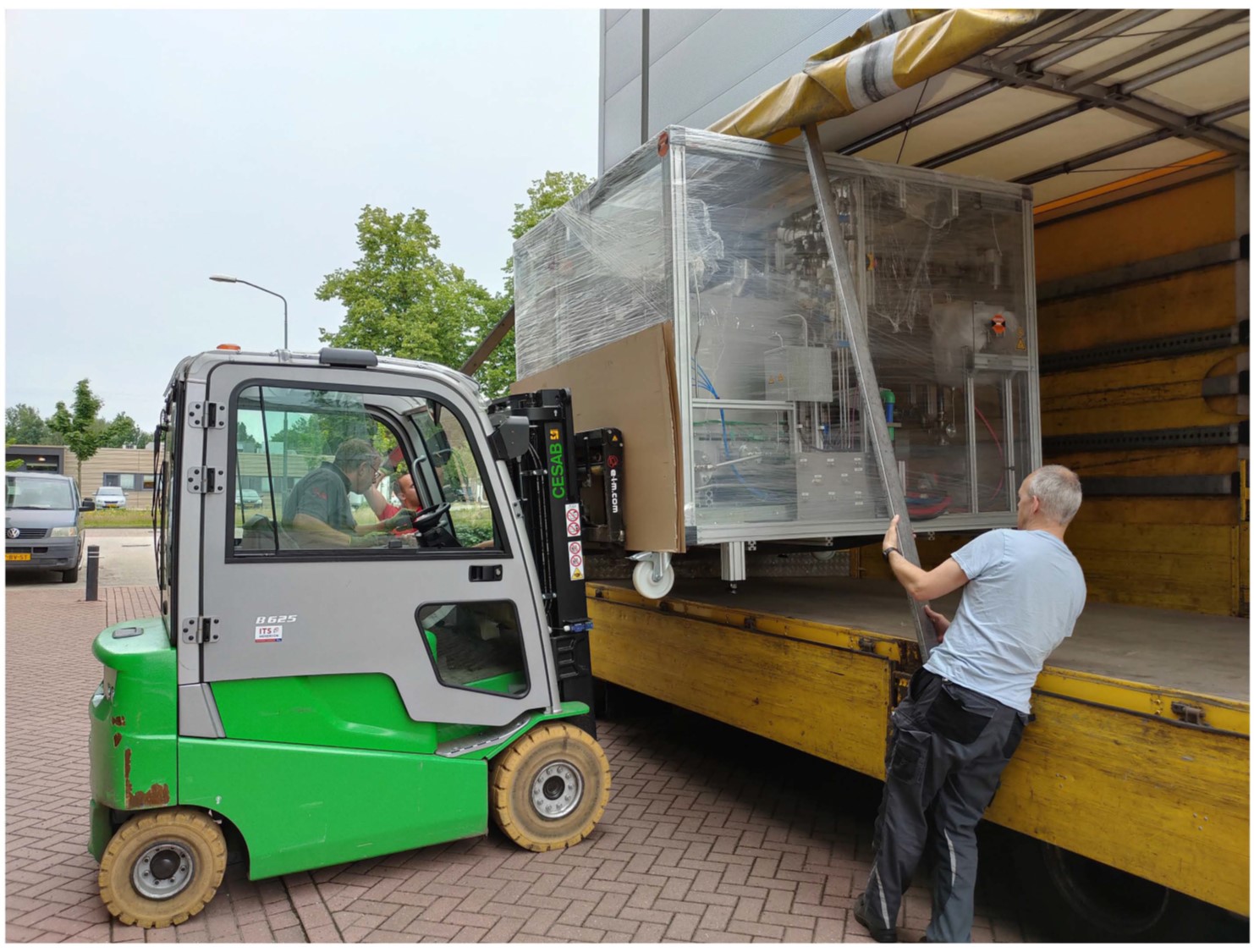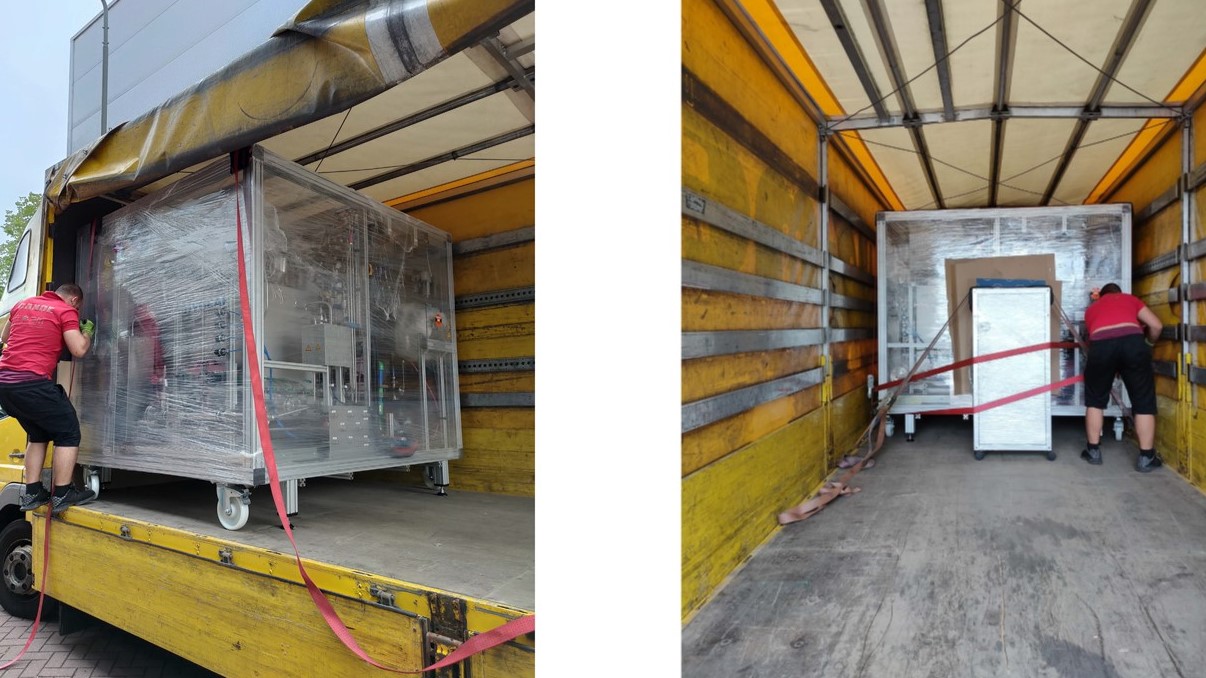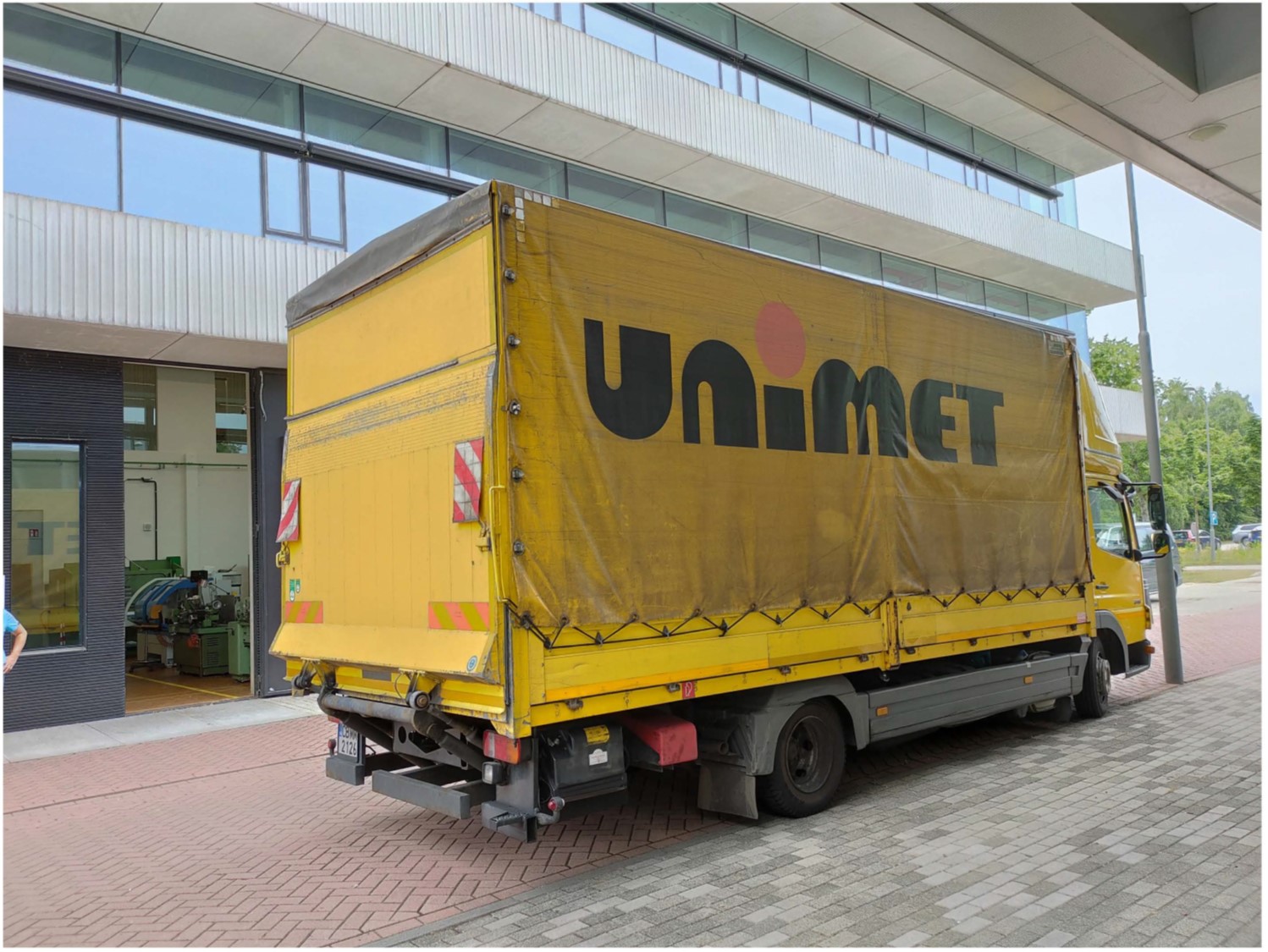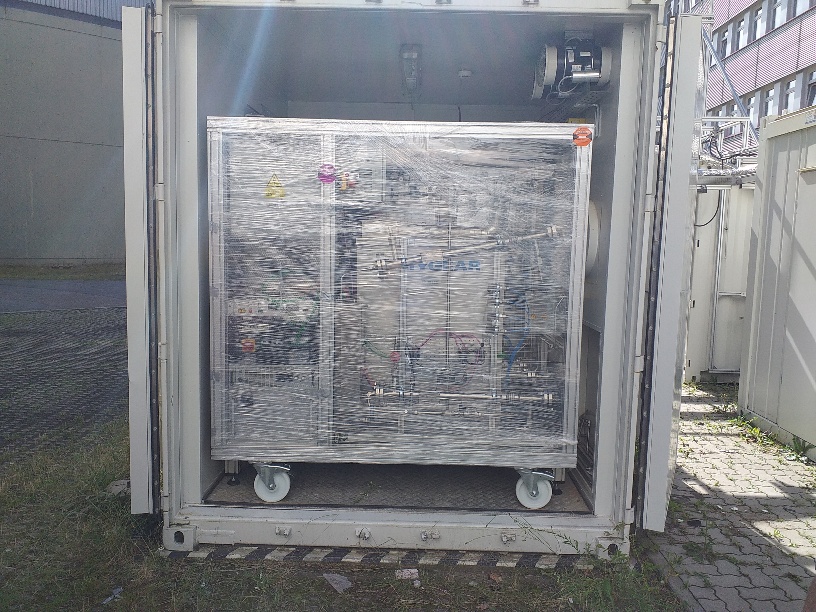 Over KEROGREEN
KEROGREEN is a project to produce kerosene sustainably from water and air. This project has received funding from the European Union's Horizon 2020 research and innovation programme under grant agreement No 763909. DIFFER coordinates the project. Partners are the Karlsruhe Institute of Technology (Germany), the Flemish institute for technological research (Belgium), gas specialist HyGear (Netherlands), ceramic powder company CerPoTech (Norway) and developer of synthetic fuel systems INERATEC (Duitsland).
Meer informatie
Website of the KEROGREEN-project
KEROGREEN at DIFFER
DIFFER's reserach group Solar Fuels Facilities and Instrumentation
Go to the News page.