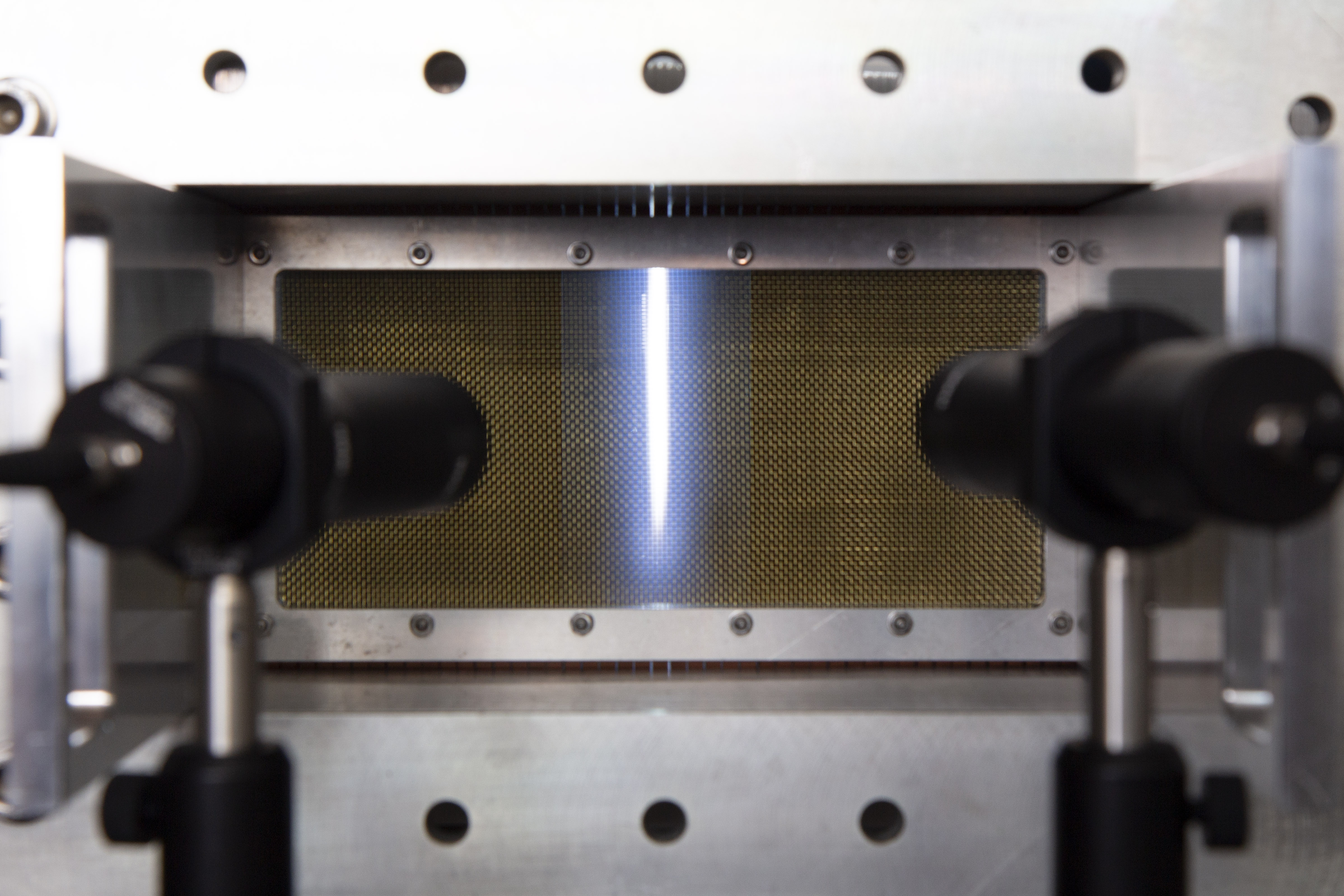 KEROGREEN is an European project on producing green kerosene. The goal is to build a container sized plant in Germany for the production of the fuel. DIFFER developed the plasma reactor for this project: it is now operational. On Monday 1st November 2021 the first CO2 plasma was ignited.
The KEROGREEN project investigates a novel conversion route for sustainable aviation fuel production, synthesized from water and CO2 and powered by renewable electricity. Green kerosene could help to decarbonize the aviation sector. The splitting of the CO2 is done in the so-called plasmolysis module. After one and a half year of hard work, this module is now operational. Stefan Welzel, group leader Solar Fuels Facilities and Instrumentation at DIFFER, happily announced the first CO2 plasma.
Plasmolysis module
KEROGREEN is a collaboration of six European partners, coordinated by DIFFER and funded by the EU Horizon 2020 Research and Innovation Program. The engineering and manufacturing of the plasmolysis module is one of the DIFFER contributions to the collaboration. Full demo plant will be assembled at the Karlsruhe Institute of technology (KIT). The DIFFER module is compactly build to fit into the container sized kerosene plant currently being established at the Institute for Micro Process Engineering (IMVT).
In the plasmolysis module CO2 is converted into CO and oxygen by means of a plasma. The unit is linked to an electrochemically based oxygen separator and a pressure swing adsorption module to purify the gas stream. Subsequently the CO is converted into kerosene by means of advanced sorption enhanced water gas shift and process-intensified Fischer-Tropsch synthesis followed by hydrocracking. These three unit are currently being installed inside the container by the project partners .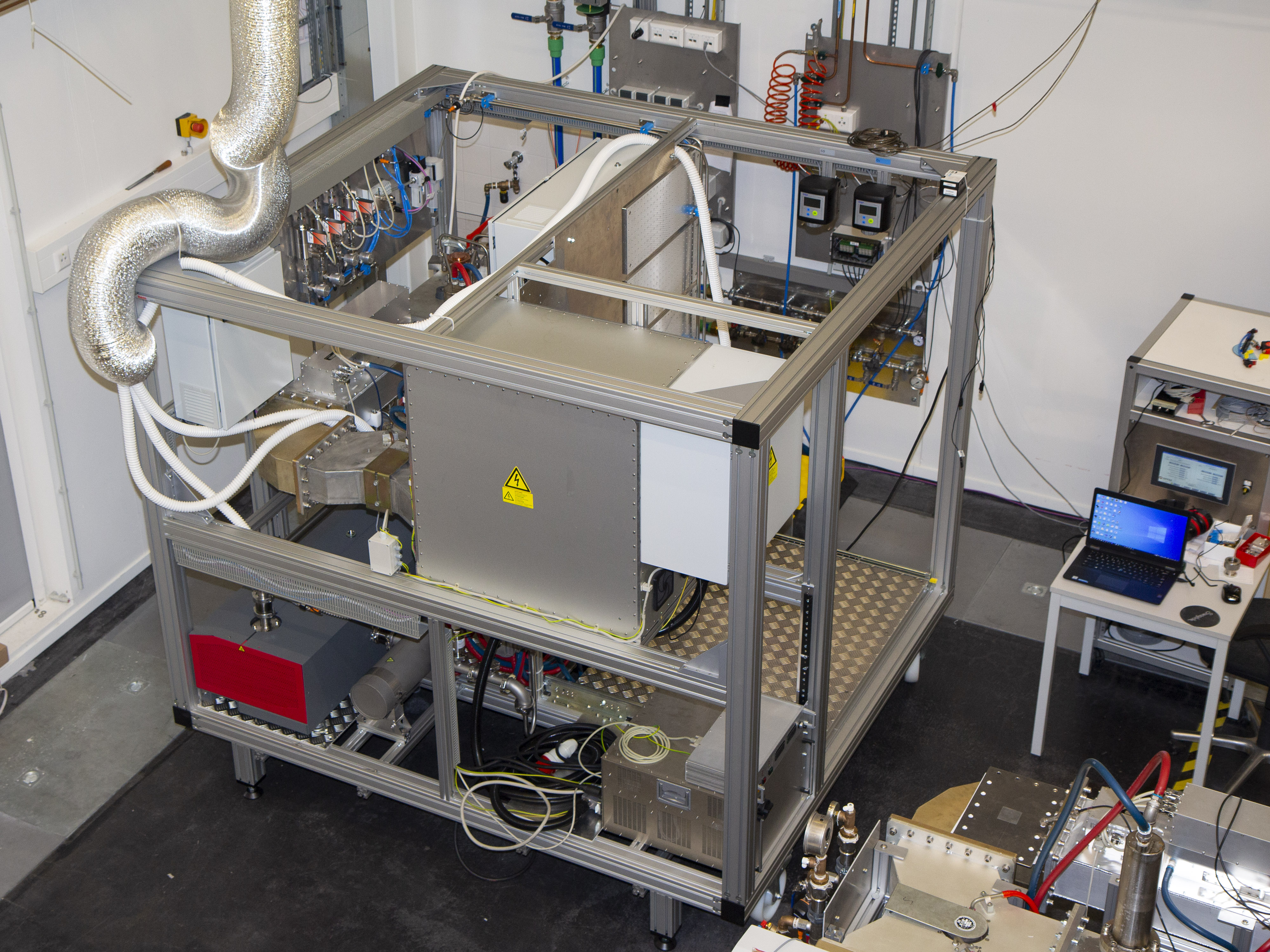 The plasmolysis module is the result of the common effort of almost all DIFFER technical departments, based on the input of the Solar Fuels groups with an affinity to plasma. Welzel: "The entire DIFFER team is happy and proud, especially taking into account several Covid-related hurdles during all the months of design and assembly."
Welzel explains that the plasmolysis unit is kind of turnkey: "Press one button and it starts up, automatically generating a plasma." In practice, the plasmolysis module will be finally integrated into the control loop of the demo plant in the container. Therefore, such a turnkey solution that does not require a human operator had to be realized. Welzel: "At this moment we improve the production to the project target of 10 liters CO per minute for this module - equivalent to 16.8 kilo per day." In parallel DIFFER is already working with consortium partners on the oxygen separator module, that will be downstream the plasmolysis unit.
More information
Website of the KEROGREEN project
KEROGREEN at DIFFER
Research group Solar Fuels Facilities and Instrumentation
KEROGREEN project update September 2020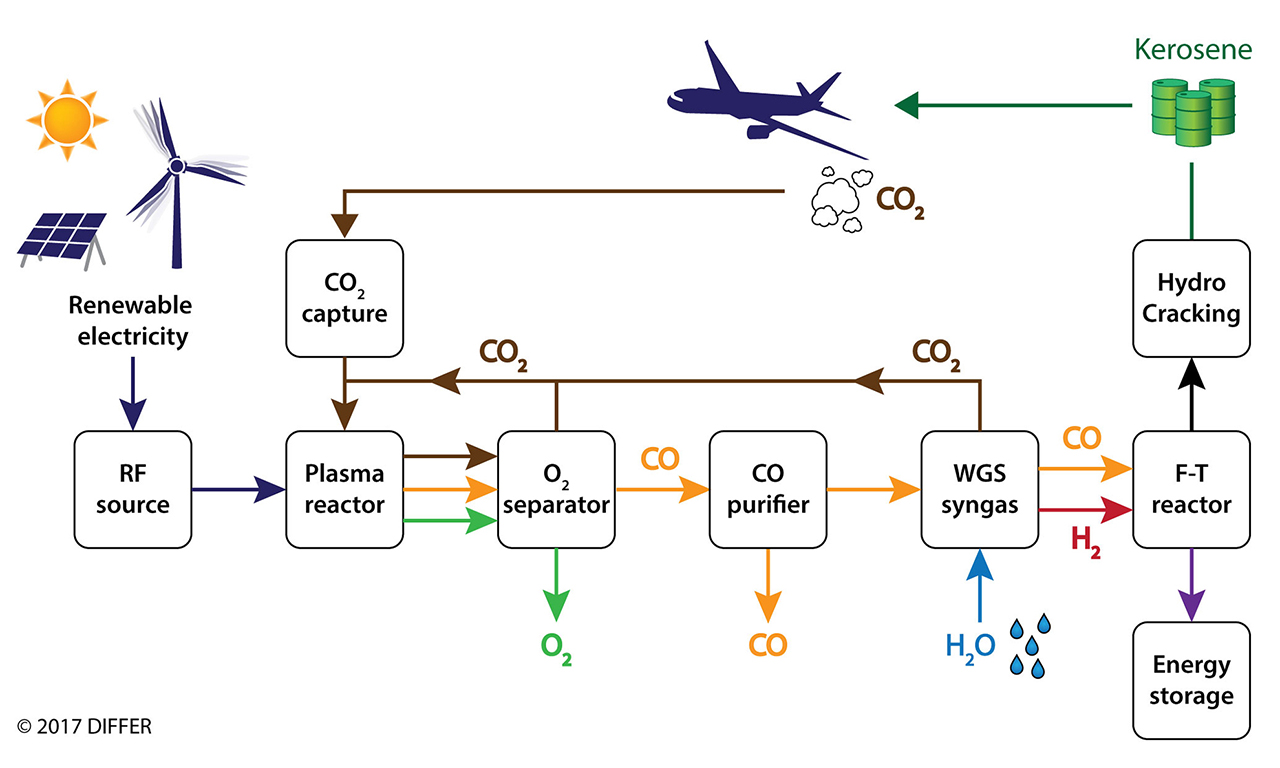 Go to the News page.