M.N. Tsampas, senior researcher
07/2014 - now: Senior Scientist, Group leader, Catalytic and Electrochemical Processes for Energy Applications (CEPEA), DIFFER, (the Netherlands)
11/2011 - 06/2014: Post-doctoral researcher, Institut de Recherches sur la Catalyse et l'Environnement de Lyon (IRCELYON) (France), Air cleaning, Gas treatment, Atmospheric chemistry
03/2011 - 10/2011: Post-doctoral researcher, The Cyprus Institute (CyI), Energy, environment and water research center, (Cyprus)
02/2010 - 12/2010: Post-doctoral researcher, University of Patras, Laboratory of chemical and electrochemical processes (Greece)
02/2005 - 01/2010: PhD in (electro)catalysis ,and MSc in Physical, chemical and biochemical processes, University of Patras, Laboratory of chemical and electrochemical processes (Greece)
Research unique identifier: http://orcid.org/0000-0002-4367-4457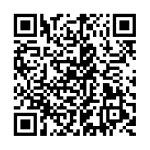 ---
Usman Mushtaq, PhD 
04/2018–Present: PhD researcher. CEPEA-Solar Fuels. Dutch Institute for Fundamental Energy Research (DIFFER). Eindhoven, The Netherlands
Protonic-SOEC, co-electrolysis, CO2 electro-catalytic reduction, IR laser, vibrational stimulation
04/2018–Present: PhD candidate. Applied Physics. Eindhoven University of Technology (TU/e). Eindhoven, The Netherlands
02/2014-08/2018: Research scientist. Fuel Cell Laboratories. Korea Institute of Energy Research (KIER). Daejeon, South Korea
Design and development: Planar, Tubular, Flat-tubular Solid Oxide Fuel Cells (SOFC) and Stacks
Class: 5~500W. SOFCs & DCFCs (stationary and portable type)
02/2012–02/2014: Master of Engineering. Advanced Energy Technology. University of Science and Technology (UST). Daejeon, South Korea
Thesis title: "Effect of compressive stress on the area specific resistance and leakage of planar SOFC with Mica seals."
08/2007–02/2012: Bachelor of Science. Mechanical Engineering. Korea Advanced Institute of Science and Technology (KAIST). Daejeon, South Korea.
 
Marek Lavorenti, PhD
2020-now: PhD candidate, Electrode and Cell Development for Solar Hydrogen Production (Sun-to-X project) at DIFFER, Eindhoven, The Netherlands
2019-2020: Research Staff, Catalyst Development and Testing for Reversible Alkaline Cell
2017-2020: Master's, Synthesis and Characterisation of Platinum Based Alloy Catalyst for PEM Fuel Cells at University of Chemistry and Technology in Prague
2018-2019: Intern in Advanced Materials Dept. of Toyota Motor Europe, Catalyst Synthesis and Development, Brussels, Belgium
2013-2017: Bachelor's, Preparation of ZrO2 Based Membranes for SOFC at University of Chemistry and Technology in Prague
Interests and Hobbies: Hydrogen Production and Economy, Alternative Energy Sources, Catalysis, Calisthenics, Ice Hockey, Biking, Skiing, Travelling
Pramod Kunturu, Postdoc 
2021-now: Postdoc, Gas phase photoelectrochemical water spliting, DIFFER, The Netherlands
2016-2019: PhD, Materials Science, Molecular Nanofabrication group, Supervisor: Prof. Jurriaan Huskens, University of Twente, The Netherlands
2014-2015: R&D Project Assistant, JNCASR, Bengaluru, India
2011-2013: Master of Science (MSc) Chemistry, Kuvempu University, Shivamogga, India
05- 07/2012: Summer Research Fellow, IIT Bombay, India
2007-2010: Bachelor of Science (BSc), Karnataka University, Dharwad
Research interests and Hobbies: Photo-electrochemistry, Solar PV cells, Microfabrication, Thin-films, Volleyball, Skygazing, Travelling, Hiking & Nature walking
Sreetama Ghosh, Postdoc 
09/2021 – now Postdoc, Carbon dioxide valorization: Water electrolysis, DIFFER, the Netherlands
2019 – 2021 Postdoctoral Researcher, Chalmers University of Technology, Sweden
2014 – 2019 PhD, Alternative Energy and Nanotechnology Laboratory (AENL), Department of Physics, Indian Institute of Technology Madras, India
2012 – 2014 M.Tech. University of Calcutta, India
Susanta Bera, Postdoc
2021 - now, Postdoc, Plasma aided nitrogen fixation by water in solid oxide electrolyte cells, Photoelectrochemical water splitting, DIFFER, the Netherland
2017 - 2021, Postdoc, ALD, Photoelectrochemical water splitting, Fuel-Cell, Pusan National University, South Korea
2011 - 2016, Ph.D., Solution Synthesis, Photoelectrochemical water splitting, CSIR-CGCRI and Jadavpur University, India
2009 - 2011, M.Sc., Chemistry, Vidyasagar University, India
2006 - 2009, B.Sc., Chemistry, Vidyasagar University, India.
Sina Haghverdu, PhD (joint with PMP/TU.e) 
2021 -now, PhD, ALD electrocatalysts for water splitting, DIFFER@TU.e, the Netherlands
2018 - 2020: M.Sc. in Materials Chemistry, Stockholm University, Sweden
2013 - 2018: B.Sc. in Materials Engineering (Industrial Metallurgy), Iran University of Science and Technology, Iran

Interests and Hobbies: Materials for Energy Applications, Electrocatalysis, Valorization of Low-value C-streams, Watching Sports, Cooking, Table Tennis, Technophile

 
Ameya Ranade, PhD 
12/2021 – Now: PhD Researcher, Emerging materials for Anion Exchange Membrane Electrolysis, DIFFER, the Netherlands
04/2021 – 07/2021: Research Intern, AquaBattery B.V., the Netherlands      
09/2019 – 07/2021: MSc. Chemical Engineering (Process Engineering), Delft University of Technology, the Netherlands
08/2015 – 06/2019: B.E. Chemical Engineering, Savitribai Phule Pune University, India
Research Interests: Ion Exchange Membranes (IEM), Membrane Electrode Assembly (MEA), Hydrogen Technology, Feasibility Assessment
Diwakar Kashyap, Postdoc 
2022 – Now: Postdoctoral Researcher, Electrochemical Ammonia Synthesis), DIFFER, the Netherlands
2020 - 2022: Postdoctoral Researcher (Kinetics of hydrogen and hydrazine oxidation using Sampled Current Voltammetry), Institut national de la recherche scientifique, Montreal, Canada
2015 - 2020: Ph. D (Development of efficient catalyst for electro-oxidation of Dimethyl Ether and Methyl Formate in PEMFC), Ariel University, Israel
2013 - 2015: Junior Research Fellow (Indo-Korean Joint Research Project, Microfluidic fuel-cell for Implantable Devices), University of Petroleum and Energy Studies, Dehradun, India
2007 - 2013: B.Tech - M.Tech (Nanotechnology), University of Rajasthan, Jaipur, India
Toon Petters, Research technician
04/2022 – present: Research technician at DIFFER, the Netherlands
09/2021 – 04/2022: Intern at DIFFER performing electrochemical research.
09/2020 – 02/2021: Intern performing electrochemical research at Research Institute the Lectorate at Fontys TNW.
02/2017 – 05/2022: Student of Applied Material Sciences at Fontys TNW Eindhoven.
Research interests and hobbies:
Electrochemistry and chemistry in general
Sustainability and regenerative agriculture
Fermentation and mycology
Psychology and mythology
Rutger van der Breggen, Research technician
08/2022 – now:            Research technician DIFFER department CEPEA/SFFI              
01/2022 - 07/2022:        Graduation Internship at Bosch Security Systems Eindhoven, BT-VS
09/2020 - 02/2021:       Internship at DIFFER Eindhoven, SFFI group
09/2018 - 07/2022:       Fontys University Eindhoven, Engineering Physics (BSc)
09/2015 - 06/2018:       ROC-Midden-Nederland, Utrecht, Chemical Analyst MBO 4
Interests: Astrophysics, Astrophotography, Quantum mechanics, playing piano, water polo, fitness
Mengmeng Lao, Postdoc
09/2022-now: Postdoc researcher in anion exchange membrane water electrolyzers, Catalytic and Electrochemical Processes for Energy Applications (CEPEA), Dutch Institute for Fundamental Energy Research (DIFFER), the Netherlands.
07/2021-06/2022: Postdoc researcher, Institute of Chemical Sciences and Engineering, School of Basic Sciences, École Polytechnique Fédérale de Lausanne (EPFL), Switzerland.
01/2021-06/2021: Postdoc researcher, Institute for Superconducting & Electronic Materials (ISEM), Australian Institute for Innovative Materials (AIIM), University of Wollongong (UOW), Australia.
11/2016-12/2020: Ph. D. in Materials Science, ISEM, AIIM, UOW, Australia.
09/2013-06/2016: M. S. in Physical Chemistry, School of Materials Science and Chemical Engineering, Ningbo University, China.
09/2009-06/2013: B. Eng. in Chemical Engineering and Technology, School of Materials and Chemical Engineering, Ningbo University of Technology, China.
Research interests:
Designing supported metal catalysts ranging from single atoms to nanoparticles for small molecules activation using electrochemical methods.
Developing new electrochemical strategies for organic syntheses, such as selective hydrogenation of unsaturated organic compounds based on water electrolysis.