March 15th 2019
DIFFER hosted a roundtable event on Wednesday 13 March on the status and progress of the international ITER fusion project and the business opportunities for Dutch companies and research laboratories. ITER is building the most advanced fusion reactor in the world, which brings great opportunities for science and businesses. During the event, Dutch researchers, companies, and DGs and top level civil servants from the ministries for science and economic affairs met with the heads of ITER and Fusion for Energy, the EU organization providing Europe's contribution to ITER.
Roundtable on the status of ITER and business opportunities
During the roundtable event ITER Netherlands, Director-General Bernard Bigot of the ITER Organization outlined goals, progress and achievements at the project's construction site in Cadarache (France). This was followed by a presentation on the benefits of industrial participation and upcoming business opportunities by Director Johannes Schwemmer of Fusion for Energy.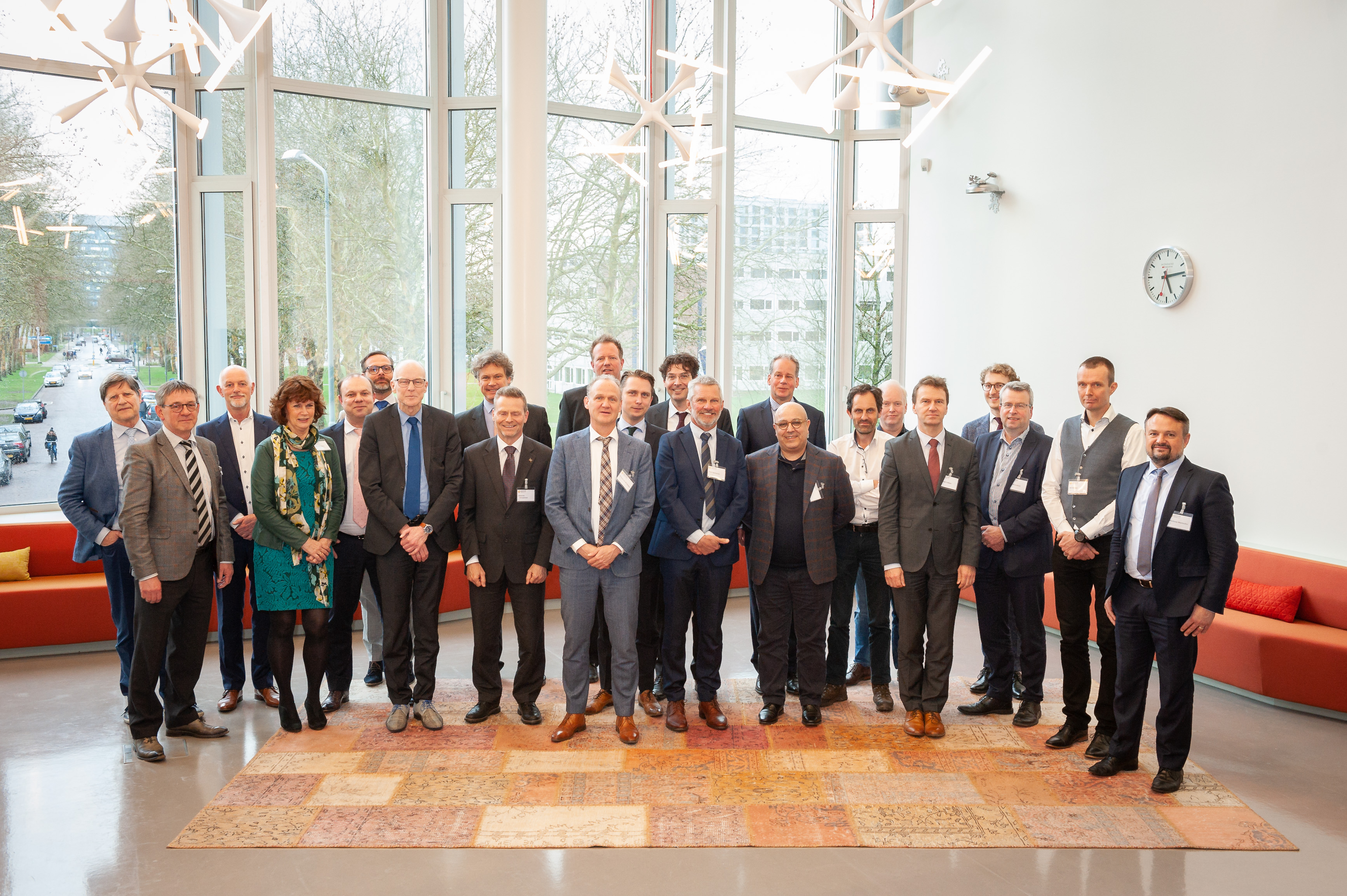 Industry fair and visit to research facility
After the presentations, Mr. Bigot and Mr. Schwemmer discussed Dutch involvement in ITER with representatives from Dutch science and industry. Marco de Baar, head of the DIFFER research theme Fusion Energy, outlined the unique facilities and competencies that Dutch knowledge institutes can bring to the ITER project and its envisaged successor DEMO, the first demonstration fusion power plant. Participants could also join an industry fair with the companies Cocoon, HIT, VDL, Mat-Tech, Cryoworld, and ATG. The day concluded with a visit to DIFFER's unique facility Magnum-PSI, which can test advanced materials under the extreme conditions expected at the ITER exhaust.