Zon en wind leveren een steeds groter deel van onze elektriciteit, maar de elektriciteitsvraag beslaat maar 20% van ons totale energieverbruik. Met zonnebrandstoffen kunnen we duurzame stroom omzetten in schone, CO2-neutrale brandstoffen. Lees er alles over in deze Zonnebrandstoffen-special van het NTvN - Nederlands Tijdschrift voor Natuurkunde.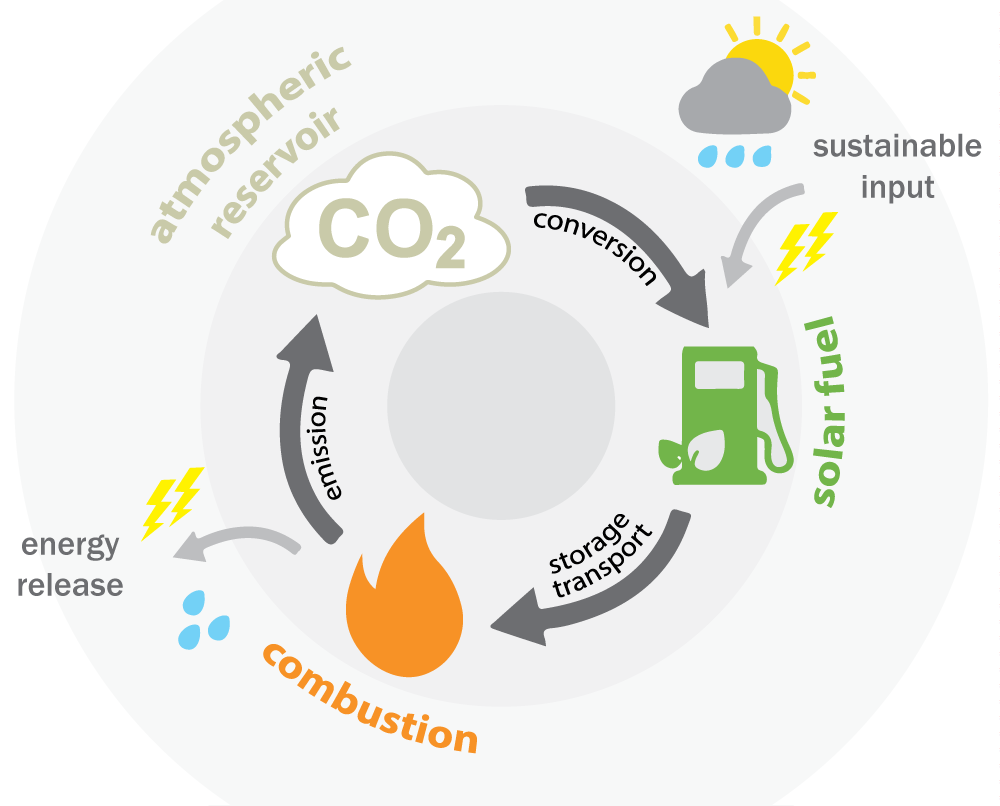 Het hoe, wat en waarom van zonnebrandstoffen - Gerard van Rooij, Erik Langereis en Richard van de Sanden
Waarom we energiedragers zoals zonnebrandstoffen nodig zijn om te voorzien in warmte, brandstoffen en chemicaliën.
Waterstof direct van de zon - Aafke Bronneberg en Anja Bieberle-Hütter
Hoe foto-elektrochemische cellen direct zonlicht gebruiken om water om te zetten in waterstof en zuurstof.
Zonnebrandstoffen uit plasmolyse - Dirk van den Bekerom, Richard van de Sanden en Gerard van Rooij
Hoe het trillen van een CO2-molecuul in een plasmaomgeving aan de basis staat van een aantrekkelijke manier om zonnebrandstoffen te maken.
Deze artikelen verschenen eerder in de editie november 2018 van het Nederlands Tijdschrift voor Natuurkunde NTvN.
Meer weten over zonnebrandstoffen
Binnen DIFFER's onderzoeksthema Solar Fuels werken scheikundigen, natuurkundigen en materiaalexperts samen om duurzame energie om te zetten in chemische bindingen. In deze korte video nemen we je mee op bezoek naar een van onze Solar Fuels laboratoria. Daar werken we aan een kunstmatig blad dat water met behulp van zonlicht splitst in waterstof en zuurstof.
Go to the News page.